Live TV debate turns ugly: Kerala minister, LDF candidate hurt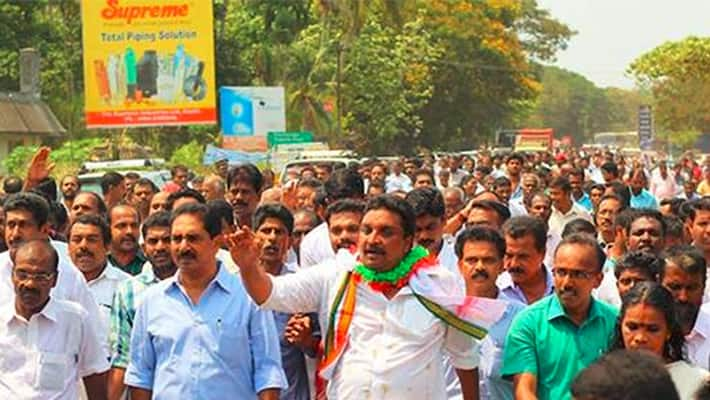 Kerala's Labour Minister Shibu Baby John and his opponent, Left Democratic Front (LDF) candidate N Vijayan Pillai were attacked during a live debate on a television channel on Thursday. Both sustained minor injuries after the debate turned sour and the mob violent.  
 
"The discussion had just begun and three candidates were there when the mob turned violent and started pelting stones," John, who was admitted to a hospital in Kollam, said. 
 
Pillai, the Communist Party of India-Marxist leader, was admitted to the Taluk Hospital, Karunagappally, with injuries on his legs.  
 
The incident happened at Shankaramangalam junction in Kollam, during a live show on a Malayalam television channel. During the debate, the LDF candidate raised the issue of drinking water scarcity. Some of the locals supported him and blamed the sitting MLA and United Democratic Front (UDF) candidate John for his negligence.
 
 The LDF candidate blamed that the MLA did nothing to alleviate the problem. The allegation infuriated UDF supporters kicked up a heated debate among the supporters of both the LDF and the UDF that turned ugly.  
 
Later, John blamed the LDF supporters for inciting violence. "I was taking questions from the audience, just about 15 minutes into the debate when the commotion broke out. I got injured on my forehead after a stone hit me, said the minister. 
 
John, the leader of the Revolutionary Socialist Party (RSP), is seeking reelection from Chavara Assembly constituency, from where he won twice in the past. A stronghold of the RSP, Chavara was represented by former minister late Baby John, father of the incumbent.  
 
Last Updated Mar 31, 2018, 7:03 PM IST