Declare Kerala drought-hit state: Oommen Chandy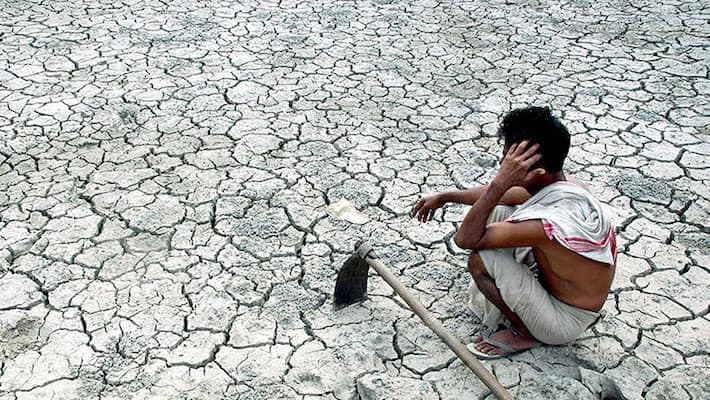 Chief Minister Oommen Chandy today urged the Centre to declare Kerala a drought-affected state.     
Chandy, who is in the midst of the May 16 Assembly poll campaign, said the government has got permission from the Election Commission to deal with the drought situation.
Drought has become a major issue. I am cancelling my election campaign programme and going to Thiruvananthapuram tomorrow to chair a meeting convened to discuss drought issue. Our demand is that Kerala should be declared as a drought affected state, the Chief Minister said.
He cited the prevailing extreme hot weather condition affecting normal life in several areas. Chandy was talking to media after noted Malayalam film star Mammootty met him to express his willingness to work for drought relief operations in the state.
Referring to drought situation in Latur in Maharashtra, Mammootty said many areas of Kerala would also face a similar situation if civil society and government fail to step in to solve the water crisis.
He said a meeting of civil society activists and other organisations would be held here tomorrow to discuss the way drought relief operations should be organised in the affected areas.
Mammootty also invited all those interested in drought relief operations for the meeting here.
Last Updated Mar 31, 2018, 6:46 PM IST