Kerala declared drought-hit after 34% shortfall in monsoon
Worst hit are Palakkad and Wayanad, districts bordering Tamil Nadu
Ground water level in the state has dipped alarmingly and in Palakkad 86% wells have lower water level
If north-east monsoon fails, Kerala is likely to face severe drinking water shortage during March and April, 2017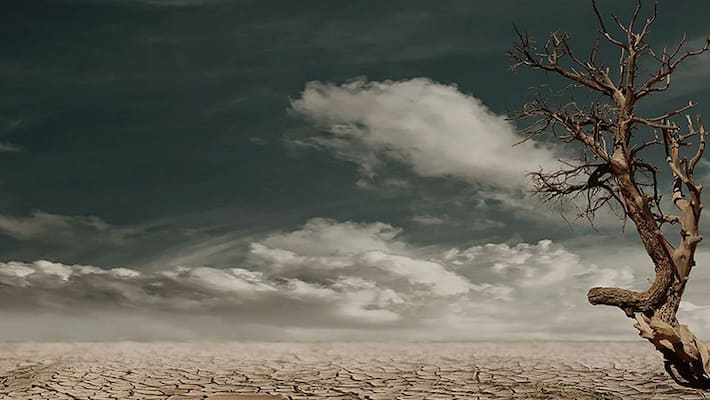 Kerala declared itself as a drought-hit after it received deficient rainfall during the south-west monsoon.  "The state is facing severe drought after a sharp decrease in rainfall," Revenue Minister informed the Assembly on Monday. 
 
"The state received insufficient rainfall during south-west monsoon and the ground-water-level is depleting at an alarming rate. Both points to an impending drinking water crisis and crop loss. It is likely to face a severe shortage of potable water during the months of March and April," the minister said.
 
The worst hit is Palakkad and Wayanad, the districts bordering Tamil Nadu. Palakkad is facing severe crisis following poor monsoon and lack of water from Aliyar Dam, which is the main source of irrigation in the district. Weak monsoon has affected agriculture in the district, which is known as the 'rice bowl of Kerala.' Tamil Nadu states that drought in its own districts is the reason behind lower water level at Aliyar Dam. Tamil Nadu has reduced the amount of water released to Kerala as per the Parambikulam-Aliyar water sharing agreement between the two states. 
 
The ground water level in Kerala has dipped alarmingly, and in Palakkad, almost 86% wells have gone down than normal. Coconut plantation is the worst affected sector. 
 
The state received only 1352. 3 mm rain this year against the standard rainfall of 2039.7 mm, recording a deficiency of 34%. There has been no rain in October, Indian Meteorological Department director S Sudevan said. 
 
"North-east monsoon too has not reached the state yet. Usually, Kerala receives pre-monsoon showers announcing the visit of retrieving rains (North-east monsoon). This time the situation is different, and it is necessary to take precautionary measures to tackle the situation. If the north-east monsoon fails, the state will face problems in various sectors including agriculture, power generation, etc.," Sudevan said. 
 
The state is gearing up to take measures to tackle scarcity of potable water and is planning to encourage rainwater harvesting. The government also plans to rejuvenate temple ponds and private ponds in the state, , Water Resources Minister Mathew P Thomas said. 
 
There are at least 40, 000 ponds in the state of which 10, 000 are temple ponds. 
 
Last Updated Mar 31, 2018, 6:33 PM IST