Kerala Congress (M) held talks with Amit Shah: Antony Raju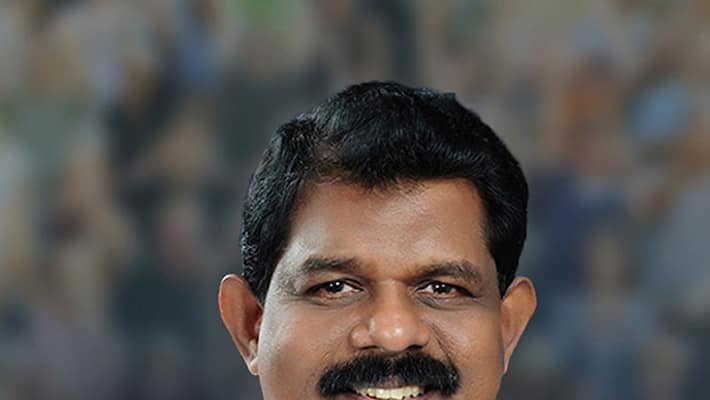 Antony Raju, a former aide of Kerala Congress (M) leader K M Mani, has revealed that the party had held talks with BJP chief Amit Shah early this year.
He also said that the brain behind bar bribery conspiracy is not Ramesh Chennithala, as alleged by Kerala Congress (M), but a 'senior leader'. The revelation comes at a time when the party leaders are heading for a crucial meet at Charalkunnu, on Saturday, where they are expected to decide about the party's alliance with the United Democratic Front. 
 
Raju said the internal probe report of the Congress on the bar bribery conspiracy has a list of conspirators, and the front will disintegrate in case the report comes out. "However, they have not released the report yet. This means that Mani will return to UDF," Raju said.
 
Allegedly, it was Kerala Congress leader and MP Jose K Mani, son of KM Mani, who held talks with the BJP, with the aim of bagging a ministerial post in the Centre. The meeting took place in Delhi in the presence of a Bishop from Gujarat, Raju said. 
 
Raju, who was a strong supporter of Mani, left Kerala Congress (M) just before the 2016 Assembly elections to join Janadhipathya Kerala Congress, an ally of Left Democratic Front.
He alleged that Mani had brought the culture of 'family rule' within the party and gave the lack of internal party democracy as the reason for his departure. However, Raju stood with Mani in the bar scam, even after resigning from the party, and this makes his revelations pertinent. 
 
The Janadhipathya Kerala Congress leader said that Mani and his party members were using the bar bribery allegations as an excuse to desert the UDF, and they would not have complained about the conspiracy if the front had come to power. 

He also said that the Kerala Congress would split in case Mani decided to join the NDA. 
Last Updated Mar 31, 2018, 6:33 PM IST