Currency ban: How come some people knew it in advance, Kerala CM quips
Some people had taken precaution. How did it happen: Vijayan
'The black money lobby remains unaffected. They knew it in advance.'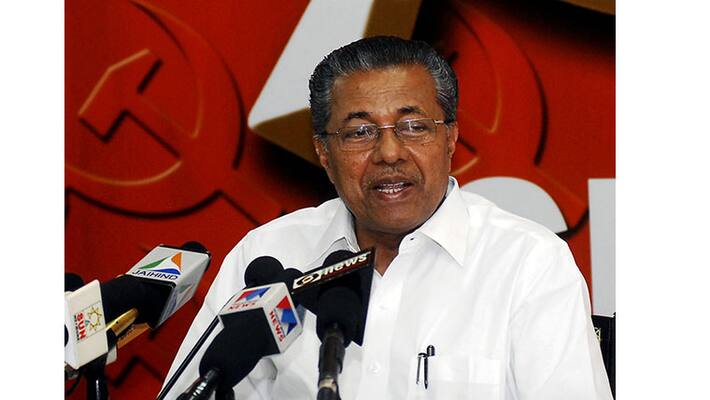 After  Mamata Banerjee and Aravind Kejrival, Kerala Chief Minister Pinarayi Vijayan has also hit out at the central government on currency demonetization and alleged that big corporates and black money lobby knew the government's move much in advance. 
"We all support the fight against black money. But the centre's  decision is not aimed at black money. The black money lobby remains unaffected because they had been alerted much in advance," Vijayan alleged. 
The Chief Minister also alleged that the central government's decision had been leaked to some quarters. There are reports that the BJP in West Bengal withdrew many crores ahead of the currency ban declaration. "They got the news much in advance. But the ordinary people were taken by surprise," Vijayan said.  Some people had taken precaution. How did it happen, he quipped.  
The fuel stations in the country are working as usual and fuel supply is intact. We all know the special relations between the central government and Reliance, which is the biggest player in the petroleum sector in the country, the Chief Minister said. 
The demonetization has brought in endless misery to common people. The government failed to make alternative arrangements and to mitigate the problems resulted after the withdrawal of Rs.500 and Rs.1000 currencies on Tuesday. 
Kerala Chief Minister also criticised Prime Minister Modi for leaving the country on a visit to Japan after taking the crucial decision that plunged the country into chaos. The indifference of the government towards to the problems of common people is deplorable. It should have given more time to exchange money so that the lives of ordinary citizens are not affected. "Poor people, patients are severely hit by the sudden decision. One man committed suicide in Kerala. There are reports that people have started looting ration shops. It's a chaotic situation," he said. 
Meanwhile, Kerala Finance Minister Thomas Isaac said that the centre's decision pushed the country into anarchy. He also criticised the Prime Minister for taking a foreign tour at a time when the nation was in trouble. "The PM should cut short his foreign trip and come back to the country to tackle the issues. The Finance Minister says that the problems will persist for more than a month. But the people will not take it any longer," he warned. 
Pinarayi Vijayan said that he would visit Delhi on Sunday and meet FM Arun Jaitley and discuss the issues with him. 
Last Updated Mar 31, 2018, 6:51 PM IST