After Didi, Kerala CM for open stir against demonetization
Kerala CM and Cabinet colleagues will hold a sit-in in front of RBI, Thiruvananthapuram.
Demonetisation has pushed the state into deep crisis.
The Central Govt. is deliberately trying to destroy cooperative sector.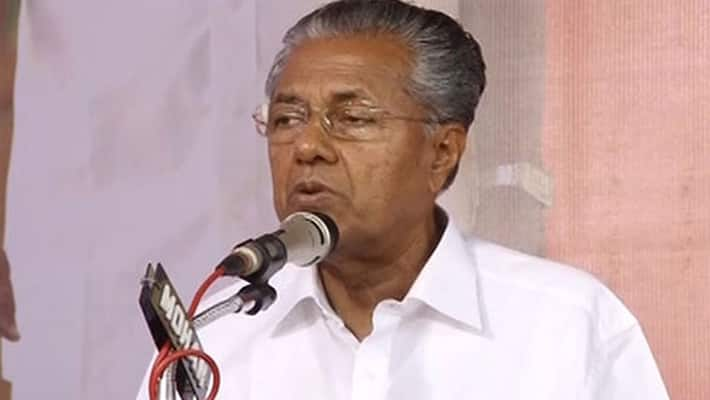 Going for an open stir against the alleged attempts by the Central Government to destroy the cooperative sector in the state under cover of demonetization, Kerala Chief Minister Pinarayi Vijayan and his Cabinet colleagues will undertake a sit-in protest in front of the Reserve Bank office at Thiruvananthapuram.
Addressing a press conference on Thursday afternoon, Vijayan said that the Central government was strangling the cooperative sector in the state. The currency ban has hit the whole state and the in particular 3,000 primary cooperatives in Kerala, he said. 
The Chief Minister said that he, along with his cabinet colleagues will hold a daylong sit-in protest in front of the RBI office at Thiruvananthapuram. There is a concerted effort to destroy the cooperative sector in the state, he said blaming the BJP's political motives behind the move. 
Strongly opposing the currency ban, West Bengal Chief Minister Mamata Banerjee had led a protest march to the Rashtrapati Bhavan on Wednesday. Vijayan's would be the second protest in line with Didi's stir on Wednesday. Interestingly, the central leadership of the CPM has not so far gone for an open protest against the demonetization. 
The state government had reached out to the opposition and invited it for a joint stir against the Central decision that badly hit the cooperative sector. The UDF may also join the stir on Friday. 

Earlier in the day, Kerala Finance Minister Dr Thomas Isaac told Asianet News that the currency ban had hit the state economy very badly. It suffered a revenue loss to the tune of Rs.2,000 crores after demonetization.  The currency crunch will also affect the distribution of welfare pensions, he added. 
Even though Chief Minister and state Finance Minister went to New Delhi the other day and held urged Finance Minister Arun Jaitely to allow primary cooperatives to exchange the banned currencies and to give bank status to them, they did not get a favourable response from the Centre. 
The state government has decided to convene an all-party meeting to discuss the crisis in the cooperative sector after the demonetization. 
Last Updated Mar 31, 2018, 7:03 PM IST