IAS mass leave: This is how Kerala CM cracked whip on an unprecedented stir
The top bureaucrats in the state decided to take mass leave to protest against State Vigilance Director.
They were opposed to his move to allegedly trap top bureaucrats in corruption cases.
The IAS officers were forced to call off the stir after talks with Chief Minister.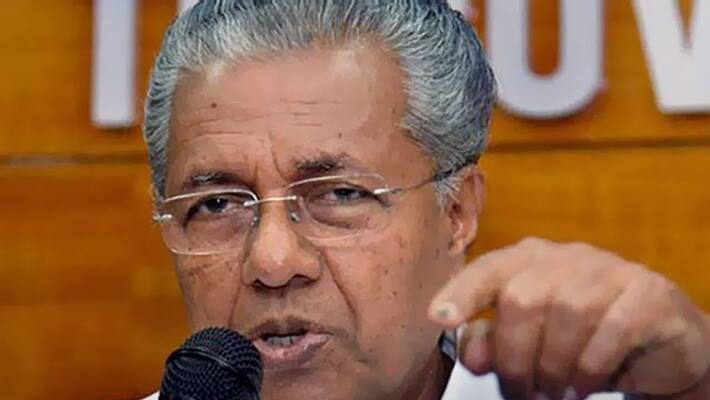 The top Babus called off the 'strike' even before it started after Chief Minister Pinarayi Vijayan minced no words to decry the protest, an unprecedented stir in the history of Indian Administrative service. 
 
When a delegation of IAS officers met him in the morning on Monday, Chief Minister warned them against trying to destabilise the government. "No one should think that they can pressurise the government (to achieve their demands)," Vijayan said after the meeting.  
"I told them that such a strike cannot be accepted. And that the government was not ready to budge under pressure," he added.
 
Also read: Kerala govt. in a fix as top babus declare unusual protest against Vigilance chief
 
The top bureaucrats in the state decided to take mass leave against the alleged moves by the State Vigilance Director Jacob Thomas targeting IAS officers in connection with corruption cases. The IAS Officers Association had issued a long press note on Saturday against the Vigilance Chief and blaming the government for supporting him. 

Also read: Don't expect mercy, Kerala's new Vigilance chief warns the corrupt
 
But Chief Minister has apparently refused to yield and reiterated his full support to the Vigilance in corruption cases. "It is not the first time that IAS officers are facing Vigilance case," he told the representatives of the IAS Association. 
 
Also read: 'Hunted' by top Babus, Kerala Vigilance Chief seeks whistle blower cover
 
The representatives of the IAS officers told Asianet News that the Chief Minister promised to continue to talks and to consider their demands. 
 
Even though the IAS officers announced their mass-leave protest on Saturday, less than 30 officers had submitted leave application. The association decided to come out in protest after the State Vigilance and Anti-corruption Bureau (VACB) filed FIR against Additional Chief Secretary Paul Antony in the nepotism row that involved former minister EP Jayarajan. 
 
The Opposition had lashed out at the government for its inability to solve the problems in the administration. The BJP, which backed the IAS officers in their protest, stated that the government should divulge the details of the agreement with the IAS Association. 
Last Updated Mar 31, 2018, 6:43 PM IST