Kerala announces insurance scheme to cover 25 lakh migrants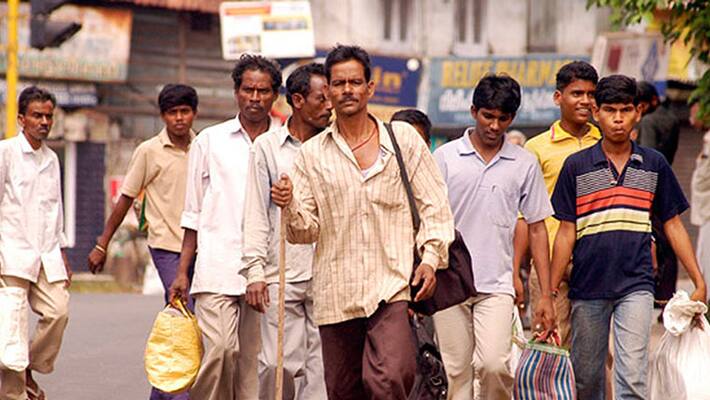 The LDF government in Kerala is planning to launch a comprehensive insurance scheme for more than 25 lakh migrant labourers in the state who would also serve as a database of them, Chief Minister Pinarayi Vijayan said today.
The scheme titled 'Awas', would not only ensure social security to the migrant workers but also act as their database and registry, he told the state assembly noting that the number of crimes involving them was also on the rise along with their population.
"The Labour Department is mulling implementation of an insurance scheme, Awas, for them. Besides ensuring them safety and security, we can complete their registration also as part of that," Vijayan said, adding a residence mapping would be held to collect their exact whereabouts and other details.
He was replying to a Calling Attention by Congress member V P Sajeendran to the challenges and social problems reportedly being faced by the state due to the growing number of migrant labourers and their "increased involvement" in crimes.
Detailing the government's other welfare plans for the migrants, Vijayan said the government was planning to carry out periodical medical camps at the labour units to keep a tab on the health status of the migrants, in view of complaints about the reporting of many fatal diseases among them.
Quoting a study conducted by the Gulati Institute of Finance and Taxation (GIFT) in 2013, he said there was 25 lakh migrant labourers working in the state and their number surely had gone further up in the last three years.
"The increasing inflow of migrant labourers poses a great challenge to the state. The number of crimes, they are involved, are also on the rise along with their total number.
Besides gruesome murders, they are also allegedly involved in burglary and theft," he said and referred to the recent rape and brutal murder of a Dalit law student in Perumbavoor.
However, it was difficult to place restrictions on their entry into the state, he said, adding that police, labour contractors and owners of rented houses were given strict directions to keep the registry of migrant labourers in their respective areas.
Police were also keeping an eye on the criminal background of migrant labourers and whether any terror elements had infiltrated among them, he said.
The Chief Minister also added that majority of migrant labourers were coming to Kerala in search of better wages, and peaceful environ and the government was committed to ensure them security and hygiene.
Last Updated Mar 31, 2018, 6:52 PM IST