Katju defies Supreme Court notice, won't appear before court
Supreme Court summoned Markandey Katju for criticising its judgment in Soumya murder case.
Katju said he just criticised the Supreme Court judgment and will not appear in the court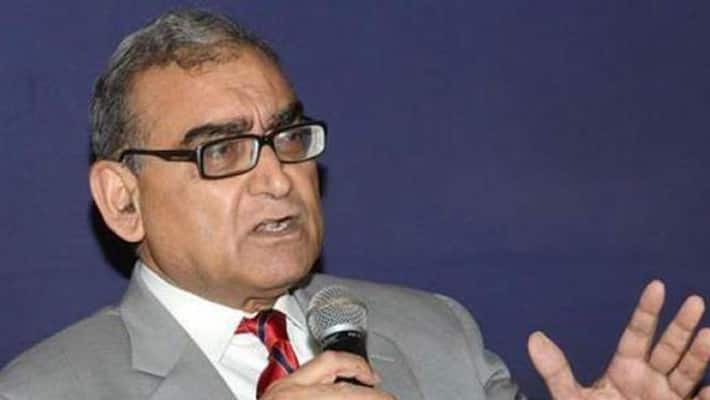 Hours after Supreme Court summoned  former judge Markandey Katju for criticising the court, he made it clear that he won't be appearing before the court as it would amount to a violation of the Constitution. 
 
Reacting to the notice Katju said Article 124 (7) prohibits former Supreme Court judges from appearing before the court. "I am not going to be present. Constitution debars me from doing so. In a democracy, people can criticise a Supreme Court judgment. I have done it. It is not proper on the part of Supreme Court to say like this," Katju told Asianet News. 
 
The court had summoned Katju to appear before the court in person and explain the 'flaws in the judgment' in the sensational Soumya murder case, as pointed by him in his Facebook post. 
 
Also read: Soumya murder: SC summons Markandey Katju for criticising judgement
 
The former judge had in a Facebook post criticised the Supreme Court judgment which annulled the death sentence awarded to Soumya murder case convict Govindachami. In his post, he had said that the court had "grievously erred in law by not holding Govindachamy  guilty of murder and that the court has overlooked Section 300 IPC."
 
The division bench consisting of Justices Ranjan Gogoi, Prafulla Pant and U U Lalit took Suo Motu cognizance of the Facebook post and asked Katju to present before the court in person to explain how the court had erred. 
 
The court had acquitted Govindachamy of murder stating that prosecution failed to prove his intention to kill Soumya. 
 
Read more: Soumya murder: Govindachami escapes noose
 
Soumya, 23, was found in the thickets near the railway track in Shoranur with grievous injuries on 1 February 2011. Govindachami, a single handed vagabond had allegedly thrown her out of the moving train during a robbery attempt and jumped from the speeding train and raped her brutally. The police arrested Govindachami on 3 February. Soumya succumbed to her injuries five days later. 
 
The trial court awarded capital punishment to the accused and Kerala High Court upheld the sentence. Following this, convict approached Supreme Court seeking cancellation of the death penalty. Observing that Govindachami lacked the intention to commit murder and prosecution failed to prove the murder, the apex court acquitted him of murder charge. 
Last Updated Mar 31, 2018, 6:45 PM IST