Karnataka's mercury on rise, experts claim EI Nino effect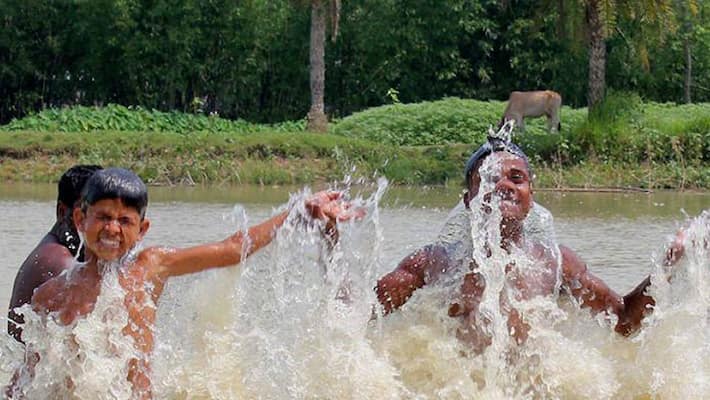 While people of Karnataka have been wondering that how the climatic picture of the state has got worse this year, a few weather experts claim—it is due to EI Nino effect.
The weather condition which experts pretend it to be a result of 2015 is expected to continue for a few more days with no relief in the rising heat.
What is an El Nino effect?
When the warm water—usually found in Western Pacific, flows towards east weakening the regular trade winds, increases the temperature of Pacific Ocean near the Equator.
This warm water displaces cool water that is found near the surface of the eastern Pacific, setting atmospheric changes globally.
"This phenomenon occurs once in 5 years or a decade, which results in an increase in the next year's temperature. Hence, the mercury levels are on a high since January 2016," said Sunder M Metri, Director Indian Meteorological Department (IMD).
Metri said IMD recorded 32 degree Celsius maximum temperature as against 28 degree Celsius thereby an increase of 4 degrees than the normal temperature on that day, on Jan 29.
A similar pattern was noticed earlier in the months of February and March too. On February 23 temperature was noted 36 degrees Celsius against 30 degrees on the same day last in 2015. Whereas, on March 23 the, it was 36.3 degrees against 33 degrees Celsius in a similar fashion.
The month of April this year has already seen a temperature of 37 degrees Celsius which is 3 degrees more than previous year's 34 degrees.
Experts are of the opinion that the hot weather will continue for "a few more days," and it may also result in thunder and showers.
On April 8, the City received 4.8 mm rainfall which considerably brought down the temperatures. As a result, the city noted a mild drop in the rising mercury levels.
Sunder Metri said, "Due to El Nino some regions received a good amount of rainfall in 2015, whereas, in 2016 few places witnessed very hot, dry and extremely hot weather in Karnataka, Bengaluru City is no exception."
Assuring that the state's temperature will be back to normal as soon as it rains, he said, his weather condition stays for 12 to eight months.
However, IMD has not issued any warnings for the high temperature, as the heat levels have not crossed the mark of 44 degree Celsius. Hence, tragedies as in North India due to high temperatures are least to expect.  
The less number of trees, an increase in the number of industries, vehicles, and the population have added on to the problem.
Presently, there are  56.03 lakh vehicles in the Bengaluru city.
According to the study conducted by World Meteorological Organization Geneva, past emissions of carbon-di-oxide constrain the planet to further warming. Carbon dioxide remains in the atmosphere for centuries, and oceans store more than 90 percent of the extra energy that is accumulating in the climate system, temperatures, and sea levels will continue to rise.
Maximum temperature in previous years:
| | |
| --- | --- |
| January 24, 2006 | 37.5 Degree Celsius |
| April 12, 2010 | 37.6 Degree Celsius |
| February 29, 2012 | 35.4 Degree Celsius |
| May 3, 2013 | 37.6 Degree Celsius |
| March 30, 2016 | 36.6 Degree Celsius |
| April 6, 2016 | 37 Degree Celsius |
Last Updated Mar 31, 2018, 6:49 PM IST