More Trouble for Karnataka CM as son's friend caught with crores
A new raid by the ID department led to a Rs 2.89 crore haul in cash.
The money, and the flat it was found it, is believed to belong to Manjunath.
Manjunath is a close friend of the Karnataka CM's son Rakesh, who recently passed away.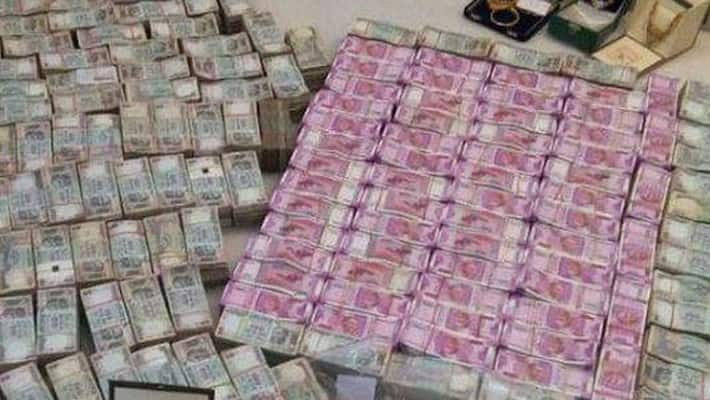 Income Tax Department officers raided a flat in RNS Shantiniketan Nivas in Yeshwanthpur in Bengaluru today and have seized ₹ 2.89 crore. The money was found in flat number A 508.
Also read: Another IT raid in Bengaluru: ₹2.87 crores recovered
Sources say that the money, as well as the flat, belongs to a man named Manjunath. He is a partner in a Lee Meridian Hotel and a close acquaintance of Rakesh Siddaramaiah, son of Karnataka Cm Siddaramaiah, who died in Belgium recently.
Manjunath had also accompanied Rakesh to Belgium. In order to mislead IT sleuths, he had rented out the flat in the name of an anonymous person named Anand.
Dr. Shakeela Shetty is the mother of Manjunath. Manjunath was also quite active in politics and sources say he allegedly has links with all top leaders in Karnataka.
Now the IT officers are probing his link with Chikkarayappa and Jayachandra, the two officers arrested recently for hoarding ₹ 6 crore and 7 kg gold.
During interrogation, Jayachandra and Chikkarayappa had mentioned the name of Manjunath. This led IT sleuths to the flat of Manjunath at RNS Shantinikethan, Yeshwanthpuram.
Sources also say that Chikkarayappa and Jayachandra have revealed the names of many politicians and VIPs.    
Last Updated Mar 31, 2018, 6:45 PM IST