Karnataka Police records statement of nursing student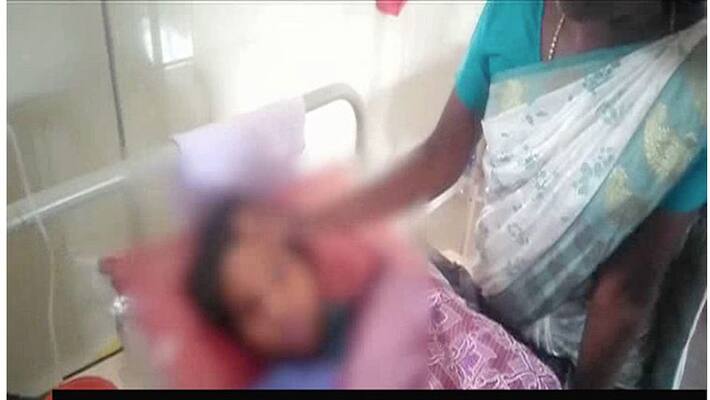 A police team from Karnataka has recorded the statement of the nursing student, a victim of ragging, now undergoing treatment at the Kozhikode Medical College Hospital (KMCH), police said on Monday.

Aswathi (19) was allegedly force-fed toilet cleaner by her seniors at the hostel of Al Qamal College of Nursing in Kalaburagi in Karnataka on May 9, seriously damaging her internal organs.

She was admitted to a private hospital in Kalaburagi after the incident, but as her condition worsened after five days, she was sent home with another Keralite student.

She was then admitted to Thrissur Medical College Hospital in Kerala, after which she was referred to KMCH on June 2.

It took several hours for the team, led by Kalaburgi DSP Jhanvi to record her statement yesterday as she experienced breathing problems and vomiting, KMCH sub-inspector Habib said.
Read more: Three Malayalee girls arrested for Kalaburagi ragging

Doctors at KMCH had suggested a major surgery as the chemicals of the toilet cleaner severely damaged her food pipe following which she had been admitted to the ICU.

Quoting hospital sources, Habib said it would take at least six months for the girl to recover.

Based on her statement, the city police had on June 22 registered an FIR against five of her seniors and a copy it was sent to Kalaburagi Police Commissioner for further investigation.

Cases under various sections of IPC, including 307 (attempt to murder), 36 (acts done by several persons in furtherance of common intention) and 346 (wrongful confinement in secret) and various sections of SC, ST Atrocities (Prevention) Act was registered against the senior students. The case has been transferred to Gulbarga University police station for investigation.

The Karnataka Police had on June 24 arrested three senior students of the nursing college in connection with the incident.

The Kerala Women's Commission had earlier sent a letter to the Karnataka Women's Commission, urging it to intervene in the matter and "take right action on the incident in which the girl was brutally harassed in the name of ragging".

KWC Chairperson Rosa Kutty also spoke to her Karnataka counterpart.
Last Updated Mar 31, 2018, 6:49 PM IST