Karnataka: Mystery behind '1 lakh Shivalingas' solved
The sudden emergence of Shivalingas in a Karnataka river goes viral. Though the pictures are real, the claims made are reported to be false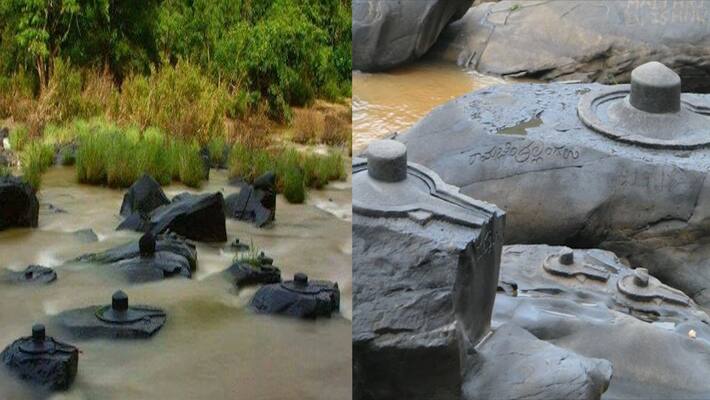 Recently, a Facebook post on Shivalingas has gone viral. The post claimed that for the "first time in India's history, lakhs of Shivalingas unexpectedly surfaced in the Shivakashi river of Karnataka after its water level came down."
Along with the text, the post included pictures and videos of Shivalingas found on Shivakashi river bed. The images and the footage are real but the story behind it is not true. The name of the river is also not correct.  It is Shalmala river.
According to the FB post, the Shivalingas surfaced after the water level in the river had gone down.
The photos are from a place called Sahasralinga in Sirsi, Karnataka. Every year, people arrive here to celebrate Mahashivaratri.
The place is also renowned for thousands of lingas carved on the rocks on the river bank.
These lingas were carved during the period of Sadashivarayavarma, the former king of Sirsi kingdom and it is not the "first time in Indian history" as it has misled the netizens on social media.
Similarly, Kbal Spean, a place in Cambodia, meaning "The Head Bridge" exists where many lingas are found carved in the middle of the river, and the location is not sacred and is rarely visited by the tourists.
Last Updated Jul 17, 2018, 3:08 PM IST