Karnataka has 20 dialects of Kannada and at least 5 other languages which are not distantly connected
Language, food, culture is region specific and is not identified by the entire state
Every region is not united by one cause, but peaceful co-existence despite the wide diversity itself is what makes it special
Kambala (bull race) is a popular sport played in South Karnataka, especially in Dakshina Kannada and Udupi districts. People from other places of the state might not even have even heard of the sport and do not relate to it. Similarly, Bhuta Kola (deity worship similar to Theyyam in Kerala) is a native concept and people from North Karnataka even distance themselves from it.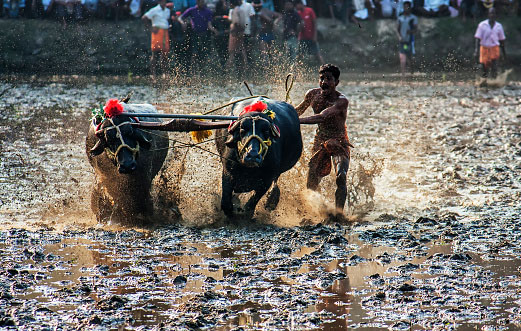 Regarding food too, there is a vast difference, ragi mudde which is popular in Mysuru, Mandya and Shivamogga districts cannot be digested by a person born and brought up in South Karnataka. Every other region is amused about some special food prepared in some other region. It is not about vegetarian and non-vegetarian food, but even food in itself is also region specific.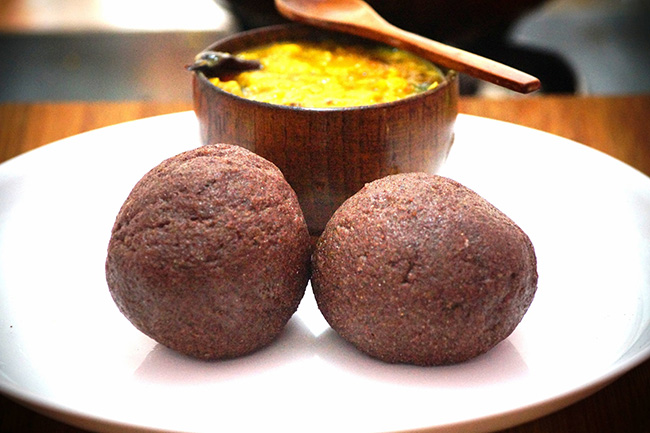 The main difference is the language. One state has people speaking at least seven languages. The Dravidian language Kannada is the official language of the state and is spoken in 20 dialects. Apart from Kannada, there are other languages prominently spoken in Karnataka including Tulu, Konkani (Christians and Hindus called Konkanas speaks different dialects of Konkani), Beary (spoken mainly by Muslims in Dakshina Kannada and Udupi districts), Coorgi (spoken by people of Madikeri), and tribal languages –Hakkipikki, Koraga and Kudiya. With so many languages people have their own culture and beliefs. These languages do not have anything in common with each other.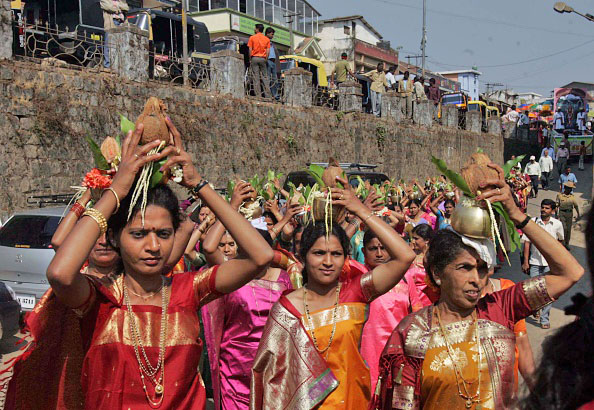 Karnataka is an amalgam of different cultures and still exists as one. But the people still need to protect their language, culture to take it forward. Though there is no divide, it is difficult to get people under one umbrella. The languages mentioned above are mother tongues. Thus at many places, the official language Kannada is not used on a daily basis.
Apart from Kannada and other languages, people from villages sharing the border with Andhra Pradesh are shy to speak Kannada but are fluent in Telugu. Likewise, those sharing the border with Tamil Nadu give prominence to Tamil and on the other side people from Belagavi, Bjiapur and Bagalakote speak Marathi and there is a fight going on for decades that some regions of these districts must be included in Maharashtra.
That is why when there is a fight for strengthening Kannada, though everyone in the state supports the idea, they do not come out in the open fighting for it because it is their secondary language as they have a different mother tongue which is, in fact, the primary language for them. Even during the Cauvery issue which shook the state, people from North Karnataka did not come forward to fight for water from Cauvery River. The reason was that when people from North Karnataka, suffering from famine were demanding water from Mahadayi River, people from other parts of the state did not make a hue and cry about it.
But in the case of Tamil Nadu with whom Karnataka was fighting for Cauvery River water got united within no time. The entire state, from children to film stars to people from all walks of life gathered in large numbers and staged strong protests. Of course, Karnataka too has staged protests, and people gathered in large number, but when compared to the intensity Tamil Nadu's protest, Karnataka's activism is not on par.
To cite an example, if Bhuta Kola is to be banned only people concerned with the tradition will speak for it as it is not a common sport in the state but is region specific. The fact that everyone considers their language, dress, food and culture as unique stops them from going over the board and supporting an issue which does not affect them.
On the other hand, though Tamil Nadu has at least five dialects of Tamil spoken in Tuticorin, Madurai, Coimbatore, Tirunelveli and Tanjavur, still the entire state speaks Tamil. Tamil culture is the same for every Tamil-speaking person in the state. This kind of attitude helps them stand for Cauvery water too, even though the river does not supply water to the entire Tamil Nadu. To add to the diversity of Karnataka, the silicon city of the state-Bengaluru- houses people not only from all over the country but from outside the country. It is a melting pot with many languages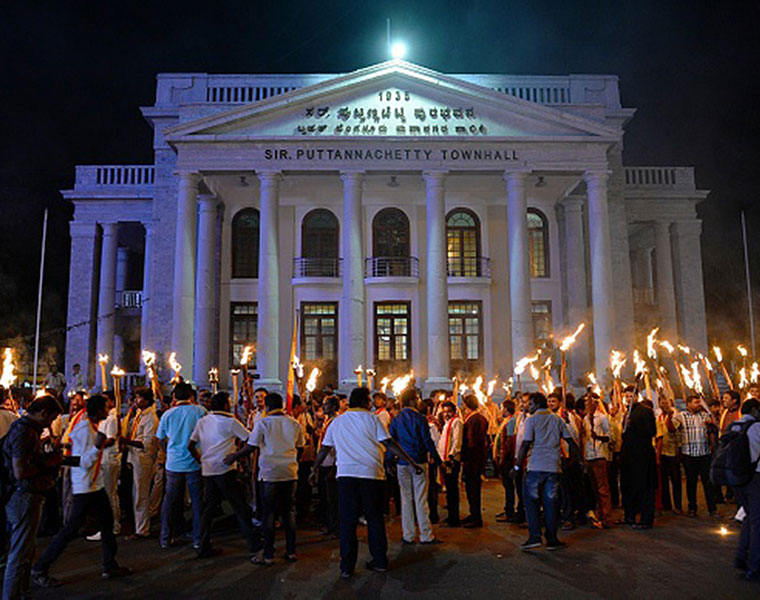 Thus, people of Karnataka have stood up for various causes and have protested strongly for many issues including water-sharing, making Kannada compulsory, but it is not rigorous as Tamil Nadu.
But is there any state which speaks so many languages, follows completely different culture from each other but still co-exists peacefully? Might not be in protest, but Karnataka is strong because of its diversity and unique aspect of being an amalgam of diversities. Here every tradition, practice is respected.
Banner Illustration: Guruprasath R