Karnataka CM says no favouritism shown in awarding tenders to son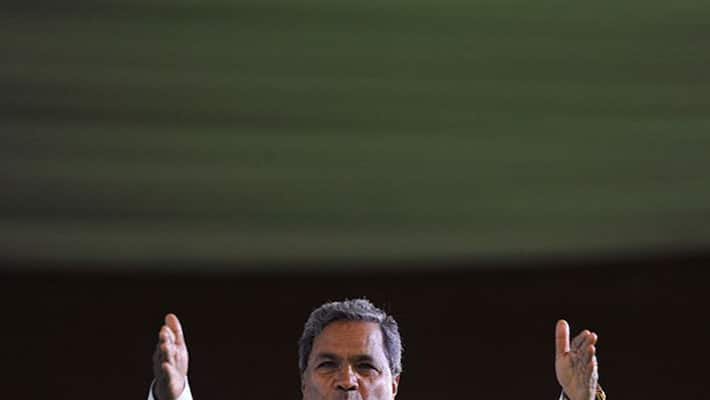 Karnataka Chief Minister Siddaramaiah, who has run into a controversy over awarding of tenders to setup private lab in city hospital to a firm owned by CM's son Yathindra, has said that no rule was broken in the process.
"Tender process was transparent and was held legally. Tender has not been awarded without merit. My son is professionally a doctor. The company 'Matrix Imaging Solution', which was awarded the tender is owned by my son's friend. My son is one of the directors in that company," said Siddaramaiah.
Bharatiya Janata Party, however, has come down heavily on Siddaramaiah and has asked the government to conduct a probe in the tender process.
"If there is transparency and everything was held legally, the process of awarding tender should be probed," said BJP leader K S Eshwarappa said suggesting there was a lack of transparency in the tender process.
As per rules, the family members of any minister in power cannot indulge in any business with the government and the matter has to be brought before the notice of the prime minister.
Last Updated Mar 31, 2018, 7:06 PM IST