Karnataka CM in docks over awarding government tenders to son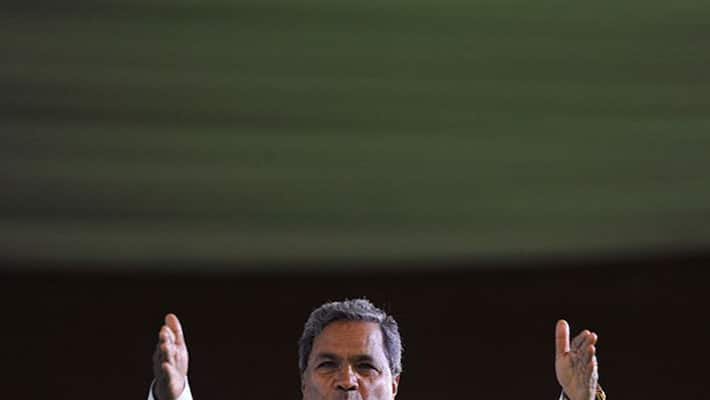 Chief Minister Siddaramaiah is being accused of showing favouritism to his son Dr Yathindra in the allotment of tenders for operating private lab inside government hospitals in the state.
Reports now claim that Matrix Imaging Solution labs run jointly by the Chief Minister's son and  Dr CM Rajesh Gowda was awarded the tender for operating private labs in major government hospitals.
The government tenders inviting participation by private labs were floated in 2015 and three companies had sent in their quotations. A private lab – Anagha was the most qualified and was expected to win the tender. However, at the last moment, their tender was rejected and the project was awarded to a company run by the CM' son Yathindra- Matrix Imaging Solution.
The labs run by Yathindra's company provide services with 20 percent discount and are currently functioning in ESI hospital at Rajajinagar in Bangalore and Jayadeva Hospital in Mysore.
According to rules, family members of the ministers including chief minister cannot indulge in any business with the government and institutes run by it.  
CM Siddaramaiah on Wednesday told that the press that the tender was allotted according to the legal process. "It is Yathindra's friend's company and my son is a director in it. No money from the government is spent on this. Moreover, these labs have been opened for public service," CM said.
Last Updated Mar 31, 2018, 6:54 PM IST