After seven rejections, Karnataka CM finally gets to meet PM Modi
PMO office had on several occasion ignored Siddaramaiah.
The Karnataka CM will now meet on December 30.
The two leaders are expected to discuss the drought issues.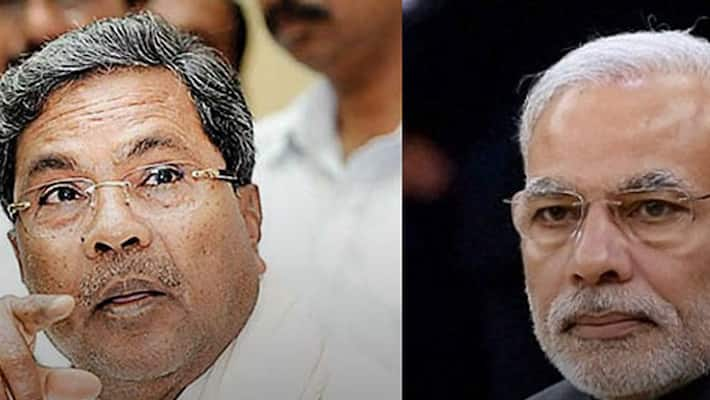 Earlier Karnataka Chief Minister Siddaramaiah had requested for an appointment from PM Narendra Modi. But PM's office had not responded favourably to a single request. He had written seven letters to PM Narendra Modi, but none were answered.
Now finally PMO office has given consent to CM Siddaramaiah to meet Modi to discuss on draught problem of the state.
Siddaramaiah is going to meet Modi on December 30 at 5 pm. He is likely to fly to Delhi to meet the Prime Minister.
Siddaramaiah had gone to Delhi during the parliamentary session. At that time he had asked PMO office for an appointment. Since he could not meet Modi, he met up with Rajnath Singh, the Home Minister and discussed the drought issue. 
After the meeting with the home minister CM Siddaramaiah had expressed his dissatisfaction to the media and had said "we asked for an appointment, but we were not given an appointment. The Prime Minister always speaks about cooperative federalism. But under a federal structure, denying an appointment is not right."
Last Updated Mar 31, 2018, 7:07 PM IST