No respite: Kannur tense again after CPM worker's murder
K Mohanan, a CPM activist from Kannur was hacked to death on Monday.
Eight masked men attacked him in the toddy shop where he was working.
The CPM alleged that the RSS was behind the murder.
The CPM is observing hartal in the district.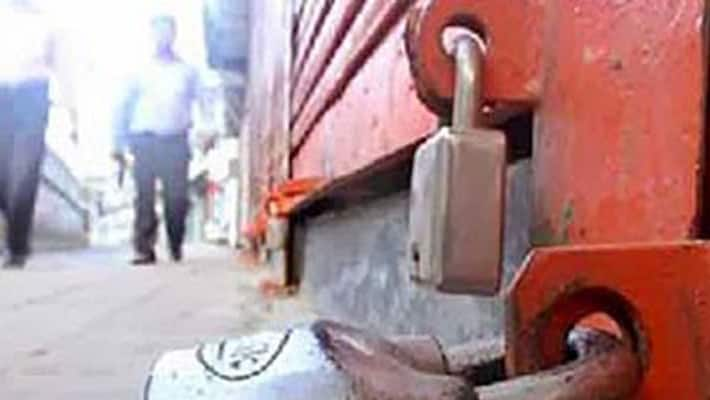 The politically sensitive district of Kannur in Kerala has once again lapsed into violence and tension with the murder of a Communist Party of India-Marxist (CPM) activist on Monday. The CPM is observing a dawn-to-dusk hartal in the district to protest the murder allegedly committed by the Rashtriya Swayamsevak Sangh (RSS). 
Kuzhichalil Mohahan,50, a member of CPM Paduvilayil local Committee, was hacked to death by masked men on Monday. He was working in a toddy shop at Pinarayi when the assailants attacked him inside the shop. Though he was rushed to a hospital in Thalassery, his life could not be saved.
Eyewitnesses told the police that there were eight masked men in the gang that hacked Mohanan to death. The assailants fled in a Maruti Omni after the crime. 
CPM alleged that the RSS was behind the attack. As many as three CPM workers lost their lives in violence perpetrated by the RSS and the BJP in the past five months, and four CPM activists sustained serious injuries in two weeks, the party stated. 
Meanwhile, the Sangh Parivar distanced itself from the murder on Monday. In a statement, the BJP district president denied the CPM allegations and demanded that the real culprits should be brought to book immediately. 
The district has been put on high alert after the murder for fear of retaliatory attacks. 
  With the murder of Mohanan on Monday, the number of political killings in the home district of Chief Minister Pinarayi Vijayan rose to four since he assumed power in May this year. The BJP had taken the campaign against the violence in Kannur to the national level by Prime Minister Narendra Modi and party president Amit Shah referring to it during the recently concluded national conclave at Kozhikode. 
Last Updated Mar 31, 2018, 6:39 PM IST