Kannur murders: Kerala CM Pinarayi Vijayan's statement draws flak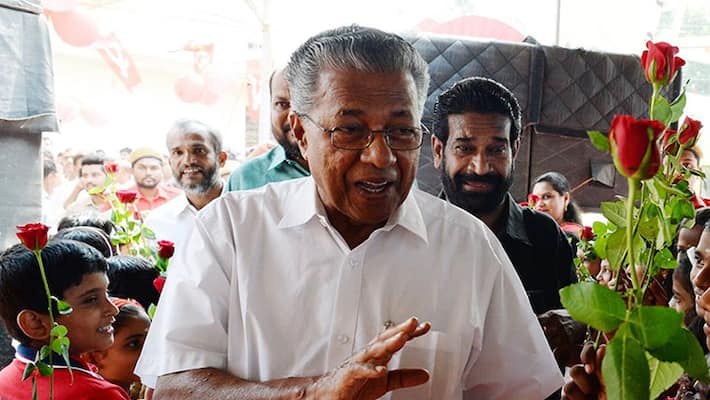 Kerala Chief Minister Pinarayi Vijayan's response to political murders in Kannur has evoked sharp criticism from the Opposition that termed it an "indirect justification of revenge killing."   
In response to an adjournment motion on Kannur violence, Pinarayi Vijayan, who is also handling the Home Department, informed the State Assembly on Wednesday that Dhanaraj, a CPM worker was hacked to death inside his home at Payyanur in Kannur on Monday night by 10 BJP activists. In retaliation to this, a BMS worker was murdered after a while. The police has taken case against those who killed Dhanaraj, he added. 
 
Also read: Blood-curdling history of Kannur's political factionalism
 
The Chief Minister said that both murders were political revenge killings.  Pinarayi Vijayan was sure that the BJP workers were behind the murder of the CPM worker, he kept silent on the murderers of the BJP auto driver who was killed in the retaliatory attack. 
Though the CM stated that culprits would be dealt sternly without any bias, the Opposition alleged that Pinarayi Vijayan was talking like a CPM man and not as the Chief Minister of the state. Kannur District Congress Committee president K Surendran termed the Chief Minister's statement unfortunate. 
The leader of Opposition Ramesh Chennithala criticised that the Chief Minister's statement shows that he has not taken the issue seriously.  Moving the motion, K Muraleedharan MLA alleged that law and order has crumbled in the state and that a sense of fear is prevailing in the state. 


Before walking out of the Assembly protesting the speaker's decision not to allow the motion, Ramesh Chennithala said that the CPM Kannur district secretary P Jayarajan was behind the escalation of the situation in Kannur. Jayarajan is controlling the police in the district. The CPM leader is publicly exhorting violence, he added.  
 
The CPM worker's murder was a planned one and executed by some extremists. BJP has no role in it, said K Surendran, BJP state general secretary. The murder should be investigated thoroughly. But talking light about the retaliatory murder of a poor BJP worker, who was an auto driver, was very unfortunate. "It is a fact that a CPM man got killed. But who gave the CPM the duty of the police? Who gave them the right to kill someone else under the cover of a murder committed by someone else," he asked. 
Last Updated Mar 31, 2018, 6:45 PM IST