Kalaburagi seer weds Kerala girl, to continue to be seer
Recently, Seer Pranavananda had announced that he wants to contest elections and serve people.
The simple wedding of seer Pranavananda and Meera was held amidst blessings of the family of the girl and seers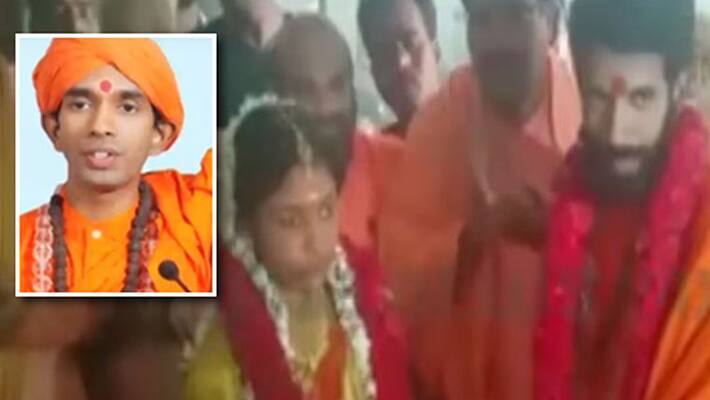 The couple Pranavananda and Meera got married at Sri Sharanabasaveshwara Temple in Kalaburagi in the presence of seers of various temples.
Recently, Seer Pranavananda had announced that he wants to contest elections and serve people.
The simple wedding was held amidst blessings of the family of the couple and seers.
Seer Pranavananda was seen in his saffron robe. Speaking to Suvarna News, he said that he will continue to be a seer.
"I will continue to be a seer. I have learnt to take life as it comes. Now I am married and will balance between both my married life and the life of a seer," seer said.

 
Controversial leader of Rashtriya Hindu Sena was also present at the wedding.
Last Updated Mar 31, 2018, 6:47 PM IST