Justice Katju's love for Jaya: A 'joke' that did not go well
Justice Markandey Katju has expressed his disappointment that people did not understand his jokes
After seeing the comments, Justice Katju deleted his Facebook post on Tamil Nadu CM Jayalalithaa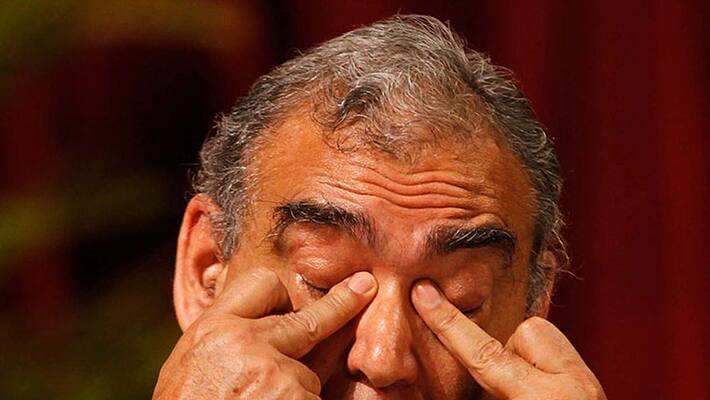 After a stream of abuses on social media on Facebook about his post expressing his feelings for Tamil Nadu Chief Minister Jayalalithaa, a disappointed  Justice Markandey Katju said that it was a joke which people did not understand.
Following the comments of people on the Jayalalithaa post, Justice Katju said that he thought Tamilians are smart and can understand a joke. "But now, I am reconsidering my opinion," he said.
Going back in time, Justice Markandey Katju spoke about the time when he was young and how he was attracted towards Jayalalithaa when she was an actress.
In his usual witty style, he wrote on Facebook that both Jayalalithaa and Katju were young and he was in love with her. But he also clarified that Jaya did not have any clue about it.
In his letter, he also said that Jaya was like a lioness. Describing her as strong woman, he wished for her speedy recovery.
His post in detail: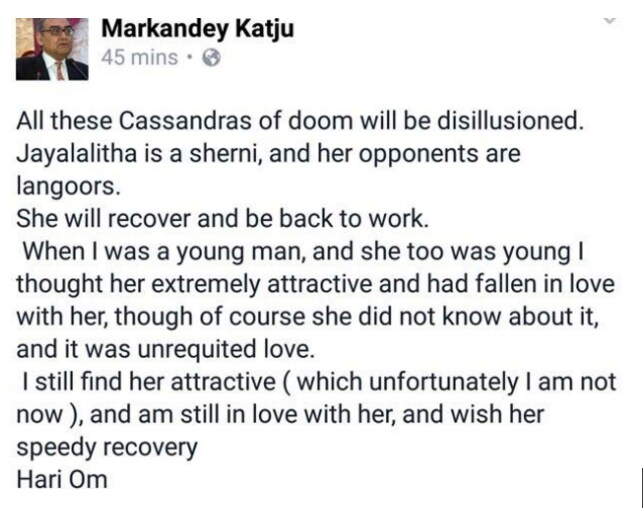 However, Katju has deleted this post and has put up another post where he is speaking to Jayalalithaa and the photo is titled 'Sherni aur Sher' – the lion and lioness.
Last Updated Mar 31, 2018, 7:00 PM IST