Some journalists are blackmailers: Karnataka HM's adviser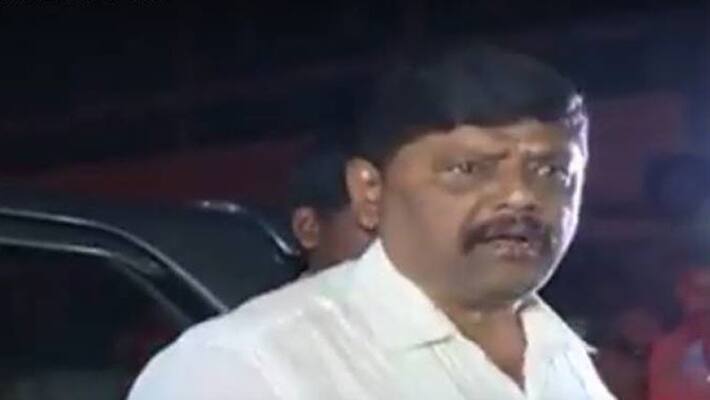 In recent incidents, the Income Tax Department had raided the residence of Member of Legislative Council, Govindaraju and confiscated some documents which mentioned he had some monetary transactions with Kempaiah. 
 
As the incident came to light and some journalists tried to interview him as he was leaving IT office after replying to the notice, to which Kempaiah furiously replied: "How you can talk that way, hold your tongue! I have not come here to discuss with you. You get lost, why I should talk calmly? Don't you have manners? I know everything. You people hang the truth in front of Vidhana Soudha. You are liars and blackmailers."
IT officers interrogated Kempaiah for about 180 minutes.
When he came out of IT office journalists gathered and started asking questions to seek an explanation. Initially, he was answering steadily but later he became furious.
"I am an acquaintance of Dr Rajkumar for 25 years; I follow his ideals. I believe in his words that money that does not belong to us is equal to stalk."
Despite these quarrelling statements he did not dare to disclose the names of alleged blackmailers. 
Now Suvarna news poses a few open questions to Kempaiah and the Home Minister.
To Kempaiah:
•    Is it true that journalists have blackmailed you?
•    Who blackmailed you and when, will you dare to disclose the names?
•    Under which circumstance did someone blackmail you?
•    Why are you inactive when you know the culprits?
•    How far it is fair to make a passing statement about the entire journalism?
•    You need to answer these questions otherwise the wrong message will go to the public.
To The Home Minister:
•    Since Kemapiah is an adviser to the home minister, home minister is also answerable.
•    What are you advise to your adviser?
•    When VIPs like kempaiah can be blackmailed in the state, what is the condition of common man?
•    Will you determine to investigate and find out those blackmailers?
Recently, the liquor baron, Vijay Mallya also gave some negative comments on Journalists. He had alleged that some journalists have taken a huge amount of money from him. But, he also never bothered to disclose the names.
Last Updated Mar 31, 2018, 6:36 PM IST