After torture allegations, Police to re-examine Jishnu's body
Post-mortem report states that there was an injury on his nose
Relatives and friends states that there were bruises on his feet and stomach
Re-examination could provide evidence on alleged injuries: Forensic experts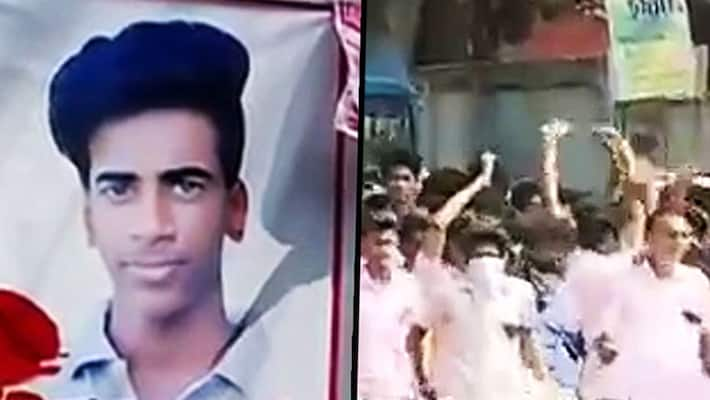 Widespread allegations of torture by college authorities have forced Kerala police to conduct a re-examination of the dead body of Jishu Pranoy, the 18-year-old BTech student who committed suicide after he was accused of copying during semester examination. Friends and relatives of the student had alleged that the college authorities manhandled him and there were several injuries and blood clots on his body. 
 
Neither the First Information Report nor the inquest mentions about any injury on his body. The preliminary examination report of the dead body is also silent about bruises or blood clots. 
 
While post-mortem report mentions about an injury on his nose, it is not mentioned whether it happened before or after death. However, considering the nature of the wound and blood, it is assumed that Jishnu inflicted wound before committing suicide. 
 
Experts are of the opinion that a re-examination of the body could provide evidence on alleged physical harassment by college authorities, Mathrubhumi reports. The injury on his nose was not examined in detail. It would have looked different if it was inflicted after he had hanged himself, forensic experts said. 
 
Relatives and friends allege that there were other injuries on Jishnu's body. There were bruises on his feet and stomach. His banyan was also torn, they said. They had also released a video of the bruises, injuries and blood clots on the body of the student. 
 
Reports are that the police is also planning to charge mental harassment and abetting suicide against college authorities. They have now registered a case of unnatural death. 
Last Updated Mar 31, 2018, 6:38 PM IST