Jishnu case: Govt. clueless as more people start indefinite fast
KM Shajahan's mother began fast stir at her home in Thiruvananthapuram on Sunday.
On Sunday morning, Mahila Congress leaders started indefinite hunger stir in front of state secretariat.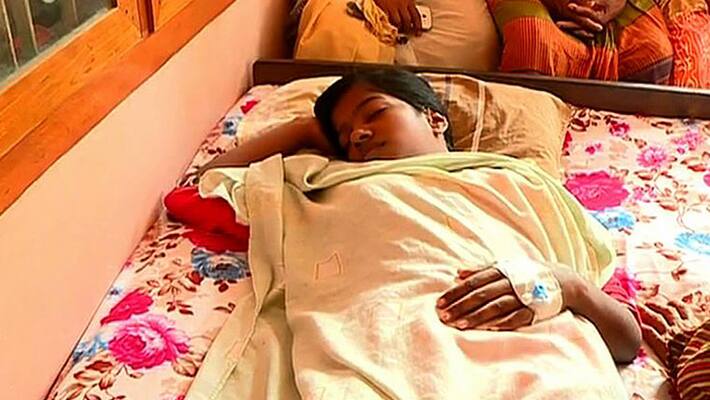 Chief Minister Pinarayi Vijayan said on Saturday that his government had nothing to feel sorry about regarding the handling of Jishnu death case. The CPM's party machinery also rallied behind the government and justified it. In an unprecedented move, the left government issued an advertisement in newspapers justifying its stand on Saturday.
Despite all the firefighting, the public outrage remain worrying for the government and the CPM as more people declare indefinite fast against the government's apathy and in solidarity with the family of Jishnu as their hunger stir entered fifth day.  Bereaving family of Jishnu Pranoy, the B.Tech student who was allegedly tortured and killed by management of Nehru College of Engineering, Thrissur, toughened their stand.
 
Related: Why this teen girl's hunger stir is worrying the govt. most
 
"My son is the most important to me, not money. We are ready to return the financial aid provided by the government," said Asokan, father of Jishnu. "The attitude of the party we believe strongly is painful," he said. 
 
Related: No one beat or dragged Jishnu's mother; Police acted well within LDF policy: CPM
 
On Sunday morning, Mahila Congress leaders started indefinite hunger stir in front of state secretariat. 
Mother of KN Shajahan, former additional secretary of VS Achuthanandan, started hunger stir demanding the release of her son, who was arrested for participating in the stir of Jishnu's family. "Pinarayi Vijayan is taking revenge on my son for exposing SNC Lavalin scam," said L Thnakamma, who started fast stir in her house in Thiruvananthapuram.
 
Related: Jishnu's family unrelenting; trouble mounting for Pinarayi Vijayan govt.
 
Five persons, including Shajahan and SUCI leaders M Shajarkhan and Mini, had been arrested and remanded for expressing solidarity with Jishnu's family.  

Even after the health condition of Avishna, sister of Jishnu who is fasting for four days now, worsened, she refused to be shifted to hospital. Dozens of women and relatives of Jishnu Pranoy are also fasting at Valayam in Kozhikode.
Jishnu's mother Mahija is continuing her fast in the Intensive Care Unit of Medical College, Thiruvananthapuram
Last Updated Mar 31, 2018, 7:06 PM IST