Jisha murder probe: Union Minister's report blames Kerala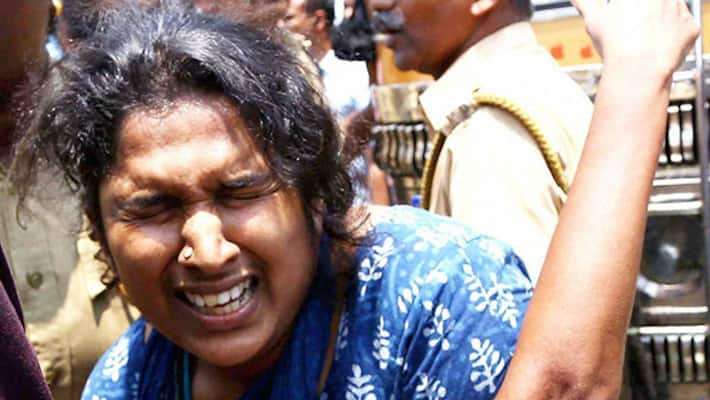 In a report placed before the Parliament, Union Minister for Social Justice and Empowerment TC Gehlot has alleged that the Kerala Govt. and the state police committed grave lapses in the Jisha murder probe. The Minister also stated that the investigators are still groping in the dark and recommended CBI inquiry into the brutal rape and murder of the Dalit law student. 
TC Gehlot, in his report after visiting Kerala after the incident sparked a raging controversy, pointed out that Jisha's mother had complained many times that the family was facing threats. Yet, the police did not act. After the murder, the police delayed registering an FIR.  It also failed to collect crucial evidences from the spot of the crime. Even though the  SC and ST (Prevention of Atrocities) Act manadates that such crimes should  be investigated by a top official of a Deputy Commissioner rank, a special investigation team was formed only after the issue kicked up a controversy. 
Blaming the police for gross negligence, the minister's report said that the police did not register a rape case in the beginning even as it was evident that the Dalit girl was sexually assaulted before being murdered. 
Earlier, the Union Home Minister Rajnath Singh had stated that the Centre was ready for a CBI probe in the case, if the state government recommended for it. 
Leader of Opposition, VS Achuthanandan, expressing displeasure over the way the investigation is headed for, had demanded the case be handed over to other agencies. 
After visiting the mother of Jisha on Sunday, BJP leader Meenakshi Lekhi MP told media persons that bereaved mother wanted the case be taken up by the CBI. 
Meanwhile, Kerala Home Minister Ramesh Chennithala said that there was no need to hand over the Jisha murder case to any other agency. 
"The probe is in the right direction. The police have not committed any mistakes in the investigation. The UDF is not trying to reap any political advantage from the incident," he said.
Earlier, the Kerala High Court had rejected a PIL seeking CBI probe into the murder. 
  
Last Updated Mar 31, 2018, 6:54 PM IST