In Bengaluru, around 80-100 protestors gathered at the city Town Hall on Friday in spite of heavy rains to show their anger against the sexual violence that Dalit women go through in the country. One of the protestors was seen holding a placard which said 'Kerala-brahmanisms own country.'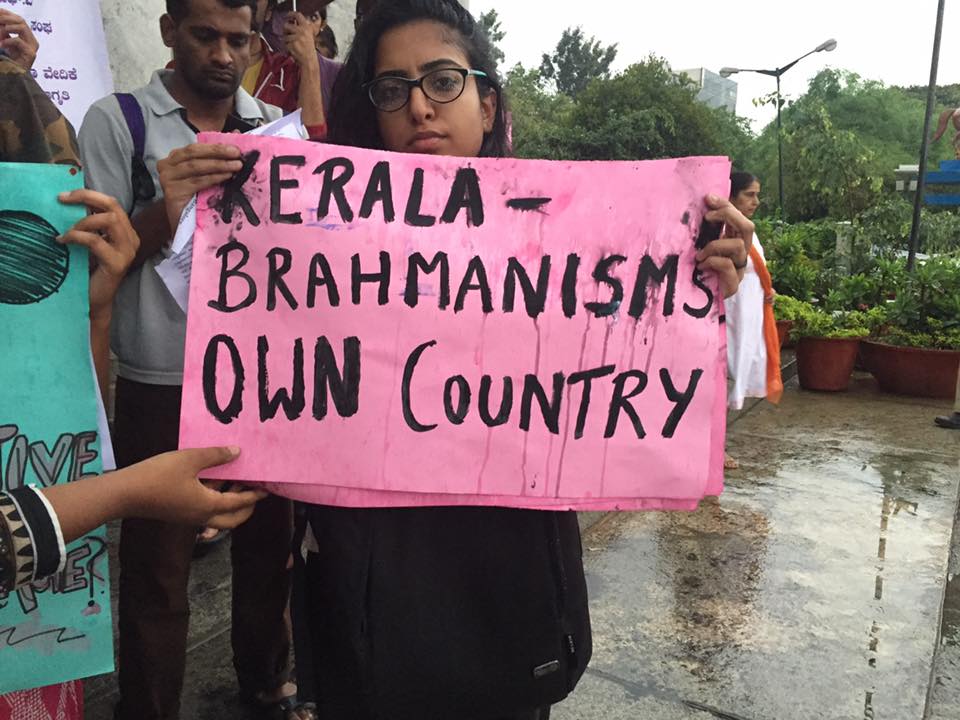 "Usually, protests get cancelled when it rains yet a lot of people turned up and protested even while it was pouring heavily," Gee Imaan Semmalar an anti-caste activist said.
Among the speakers were Christina Dhanraj from 'Dalit Women Fight' campaign, Cynthia Stephen, an independent researcher and Gowri from Karnataka Janashakti. They highlighted the fact that sexual violence is used as a weapon, especially against Dalit women under the caste system. They also questioned the media's silence on issues against Dalit and Adivasi women across the nation.
Semmalar further said "We will continue protesting unfortunately as long as the violence persists."