Jignesh Mevani snubs CPM's pro-Dalit posture, backs off from party convention
Jignesh Mevani, hero of the recent Dalit protests in Gujarat, withdrew from a meeting organised by a pro-CPM outfit.
Mevani cited serious reservations on CPM's stand on Dalit issues.
The Dalit leader expressed serious reservations with the work and ideology of the CPM in Kerala.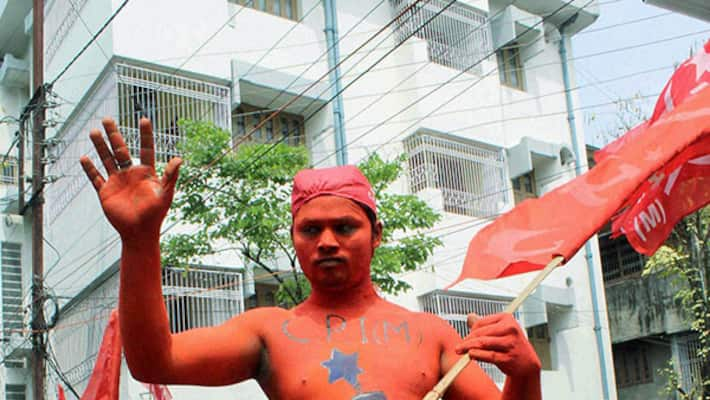 In a huge setback for the Communist Party of India- Marxist's (CPM) attempts to appropriate Dalit movements, Jignesh Mevani, the hero of Dalit uprising in Gujrat, backed off from a convention against Sangh Parivar organised by the pro-CPM organisation in Kerala. Airing his strong reservation over the left party's stand on Dalit issues, Mevani explained that he was not informed that the organisers had the backing of the CPM.   
The Pattika Jathi Kshema Samiti (PKS), the Dalit outfit floated by the CPM invited Mevani as the chief guest at 'Swabhimana Sangamam' (Self pride gathering) against the atrocities on Dalits allegedly perpetrated by the Sangh Parivar on 21 September at Kannur.
Mevani said that he agreed to attend the programme as the organisers convinced him that it was not affiliated with any political party. But friends from Kerala brought to his notice that the PKS is a frontal organisation of CPM. "As an Ambedkarite, I have serious reservations and problems with the work and ideology of CPM in Kerala and elsewhere. Not only is their work problematic, I also seriously condemn the treatment meted out to Chitralekha by CPM and I am with her in her struggle," he said referring to the alleged social boycott and attacks by CPM on the Dalit auto-driver Chitralekha in  Kannur, the stronghold of the Communist party in Keala. 
 The Dalit leader from Gujarat apologised to the organisers for the inconvenience caused by the last-minute withdrawal.  "I would rather prefer to be invited by any Ambedkarite group or other progressive groups in Kerala for whom fighting caste has been their topmost priority and have worked over a period of time on the path set by Babasaheb," Mevani explained. 
 
Last Updated Mar 31, 2018, 6:54 PM IST