Turn Jaya's Poes Garden home into memorial, will Sasikala agree?
Jayalalithaa has not left a will or a notice on who will get Veda Nilayam
The property could also go to Sasikala with whom Amma shared her house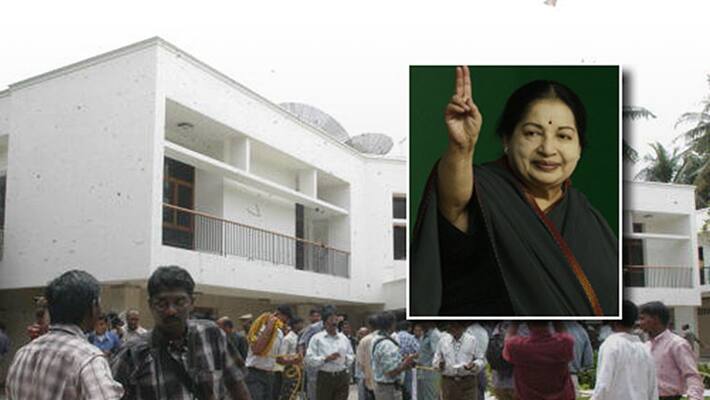 TNCC is in favour of converting Veda Nilayam, the residence of late Chief Minister Jayalalithaa at Poes Garden, in Chennai, into a memorial for her and have demanded that the state government acquire it.

The public should also be allowed to see the materials used by Jayalalithaa, Tamil Nadu Congress Committee President and former AIADMK member S Thirunavukkarasu said. In a petition submitted to the government they have stated that it was apt that the home be turned into a memorial because Jayalalithaa had made a lot of effort for the socio economic development of the people of Tamil Nadu and also pointed out that she had been a role model for all in liberating the lot of women, the poor and have-nots.

Along with this the demand for a statue of Jayalalithaa to be installed there is also gaining ground. Statue makers and sculptors in Tamil Nadu are grappling with overflowing orders for busts and statues of the former chief minister of Tamil Nadu.
Number 81, Veda Nilayam in Poes Garden in Chennai had been Jayalalithaa's home which she shared with close friend and confidant Sasikala. The house, as we mentioned before has been estimated at ₹90 crore and to top that Jayalalithaa has not left a will.
There is a lot of speculation that being Amma's closest friend it will be Sasikala who might inherit the building. However, there are contenders to this fact as it could either be attached by the court as payment for disproportionate assets case Amma had been embroiled in; or be converted into a property of the government; or follow the same course as Jaya's mentor M G Ramachandran, whose house in Ramapuram, Chennai, even after decades remains tangled in a legal dispute.
Last Updated Mar 31, 2018, 6:51 PM IST