Jayalalithaa property: Sasikala to inherit ₹90-crore Poes Garden?
Jayalalithaa has not left a will behind and now a big question looms over her property
Who will inherit Jaya's 24,000 sqft bungalow, for example?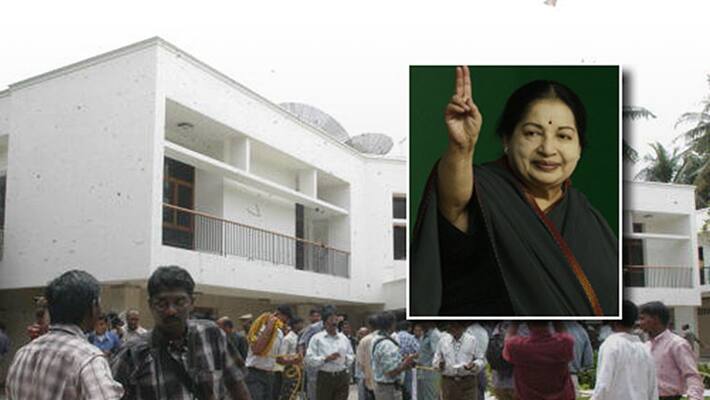 'Veda Nilayam' for several decades has remained Jayalalithaa's private residence, located at Poes Garden in Chennai. The mansion is built on a plot measuring 24,000 sqft, with a carpet area measuring 21,662 sqft. Local real estate experts claim that the property is now worth ₹90-crores. The plot was purchased by Jaya's mother Sandhya in 1967 for ₹1.32 lakh. Jayalalithaa named the property 'Veda Nilayam' as a tribute to her mother - (Vedavalli alias Sandhya).

Now with her demise, these are few of the scenarios that could play out:

1. There is a possibility that Jayalalithaa has left behind a will, and if so, in all likelihood, Veda Nilayam  would go to her close-aide and confidente - Sasikalaa. 

2. Amma's niece Deepa Jayakumar and her brother Dipak can stake a claim on the property as the house was originally bought by Jaya's mother Sandhya, their grandmother.

3. Another possibilty is that the history will repeat itself as is the case with the properties belonging to Jaya's mentor M G Ramachandran, whose house in Ramapuram, Chennai even after decades still remains entangled in legal dispute.
4. Sasikalaa headed back to Veda Nilayam post Amma's funeral, which also suggests that Sasikalaa still intends to stay there and take care of the household things like she always did. 
Also Read: How much wealth and property did Jayalalithaa leave behind?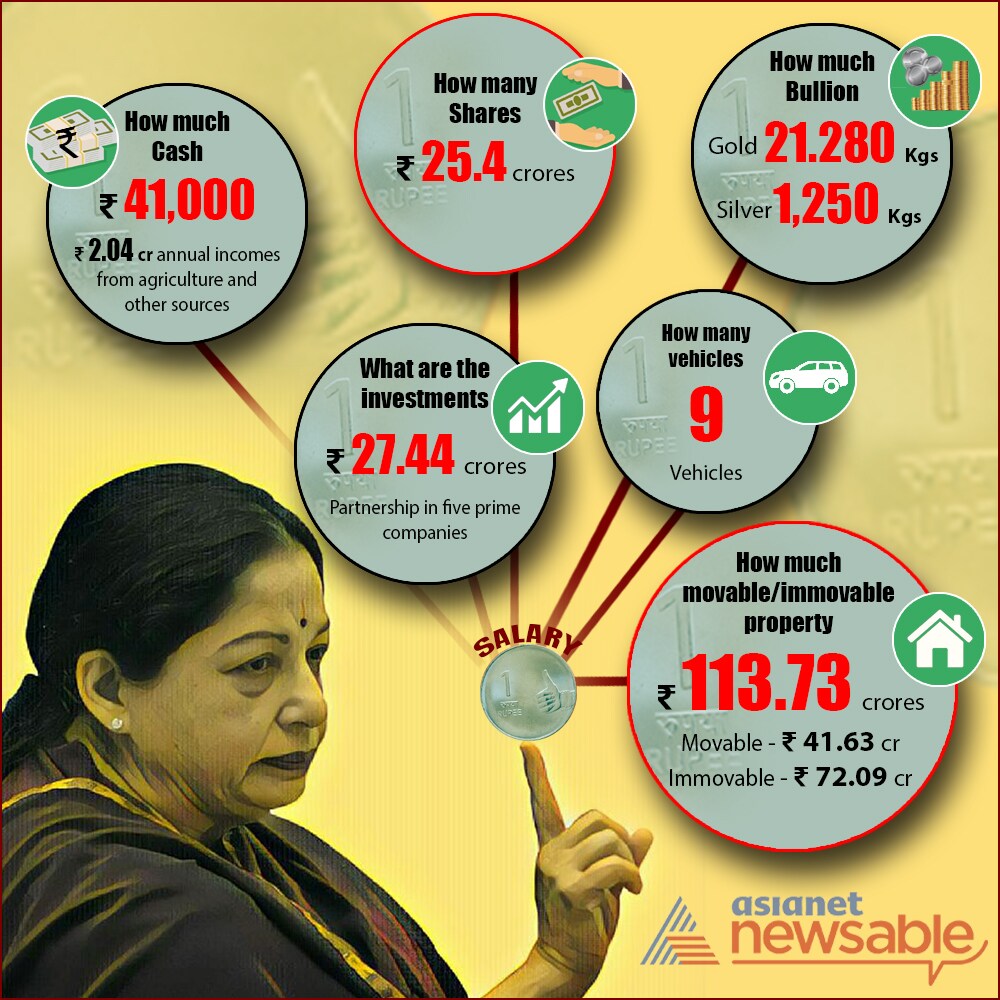 In pics: This is how much wealth Amma left behind
A special court had already attached her property (except for some inherited jewellery and bungalow at Poes Garden) into the disproportionate assets case. It was a well known "secret" that Jayalalithaa had amassed huge wealth and bank balance during her three decades long political career. It was revealed that she had massive deposits of approx ₹10.63 crore and 1,250 kg of silver in various banks.
Last Updated Mar 31, 2018, 6:46 PM IST