Jayalalithaa on respiratory support, but conscious: Sources
Tamil Nadu CM Jayalalithaa is breathing through the tracheostomy tube
She is conscious and can sit up, say sources
AIADMK supporters hopeful that their leader will get discharged soon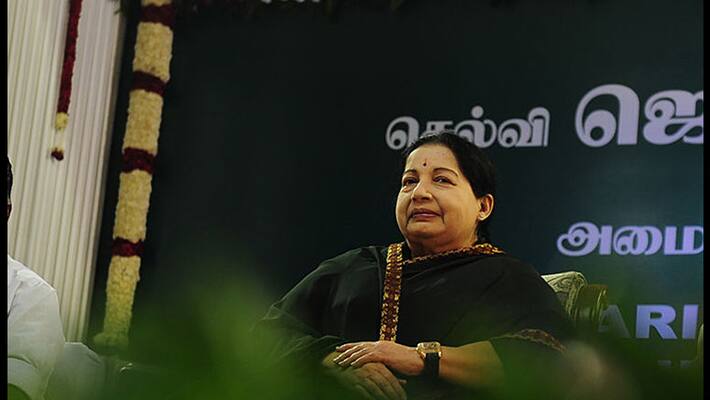 Tamil Nadu Chief Minister Jayalalithaa was admitted to Apollo Hospital in Chennai for a lung infection, three weeks ago. She is still breathing through the tracheostomy tube and will take some time before being able to speak without trouble; sources told NDTV.
However, the AIADMK has said that their leader is completely alright and will return home in 10 days.
Addressing the press, CR Saraswathy, AIADMK Spokesperson said that "There is a good progress in Amma's health. She is being monitored daily by Apollo Hospital doctors and specialist. Soon, she will return home."
As there was a demand by leaders of various parties, that AIADMK announces its successor, the party handed over the departments held by Jayalalithaa to veteran leader O Panneerselvam.
It can also be noted that, recently, the incumbent CM Panneerselvam held the Cabinet meeting by placing Jayalalithaa's photo on the table and also left a seat empty as a gesture of respect.
Jayalalithaa was admitted to Chennai's Apollo Hospital on September 22. Initially, it was reported that she was suffering from dehydration and fever.
Since then, nor Jayalalithaa's photo or audio was made available to the people, giving rise to speculations.
However, the party strongly claims that their leader is getting better and will return soon.
Last Updated Mar 31, 2018, 6:54 PM IST