Jayalalithaa Health: Twitter prayers from Lalu Prasad Yadav to MK Stalin
Leaders across the country have prayed for TN CM Jayalalithaa's speedy recovery
Her arch rivals in politics also have posted 'Get well soon' tweets
Entire Tamil Nadu is praying for Amma's recovery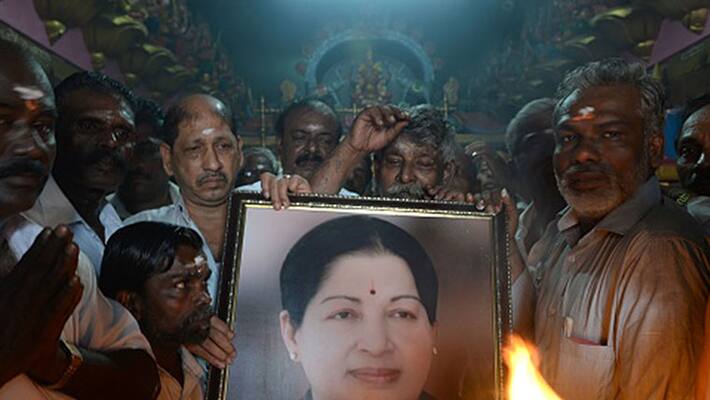 The Dravida Munnetra Kazhagam (DMK) led by Karunanidhi being the arch rival of Jayalalithaa led AIADMK for decades now also expressed their concern over Jayalalithaa's deteriorating health condition. MK Stalin of DMK tweeted praying for the recovery of Jayalalithaa's health. Another leader of the DMK, Kanimozli also tweeted praying for the good health of Amma.
Also Read: What caused heart attack to Jayalalithaa?
Karnataka Chief Minister Siddaramaiah, was in loggerheads with Jayalalithaa just a month ago regarding releasing Cauvery water to Tamil Nadu. But keeping all disagreements aside, Siddaramaiah also tweeted praying for Jayalalithaa and her health.
The Prime Minister Narendra Modi also expressed his concern over Jaya's health and put out a picture of him with Jayalalithaa and wished for her speedy recovery.
Also Read: Jayalalithaa health update: Tamil Nadu CM on ECMO support
Moreover, usually not very active on the social media, the popular political leader Lalu Prasad Yadav, chief of the Rashtriya Janata Dal (RJD) also took Twitter and said Totally worried about the health of Jayaji.
Following are the tweets by political leaders for Jayalalithaa's speedy recovery.
"I wish Jayalalithaa's speedy recovery" tweeted MK Stalin of DMK.
Last Updated Mar 31, 2018, 6:45 PM IST