Jayalalithaa has completely recovered: Apollo Hospital
Apollo Hospitals Chairman Pratap C Reddy says the CM can leave anytime she wants.
Jayalalithaa will soon be moved out of the critical to a private room.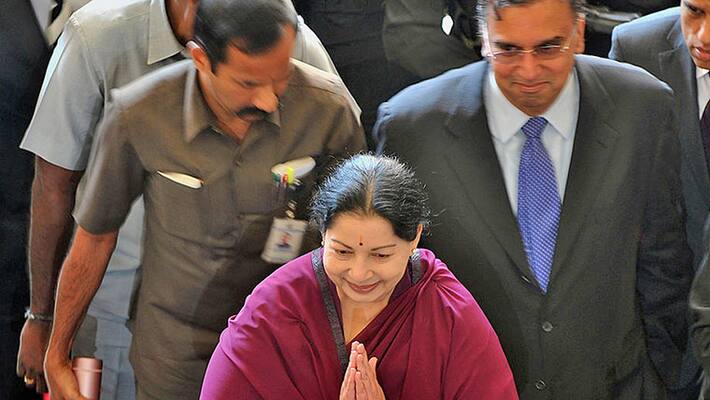 Tamil Nadu Chief Minister J Jayalalithaa has "completely recovered" and it is up to her to decide when to go home, Apollo Hospitals Chairman Pratap C Reddy said on Friday.

"All I can say is, very clearly, she is very satisfied... What I mean by very satisfied, that means she has completely recovered. She is aware of what is going on around her," he told reporters.
"She is completely aware of what is happening. Asks and demands what she wants and I believe and everybody, even she, is looking forward when she will go home and take back the reigns," he said.
Jayalalithaa was admitted to the corporate hospital on September 22 after she complained of fever and dehydration.
Later, the hospital had said she was being treated for infection with respiratory support, among others.

Specialists from All India Institute of Medical Sciences, New Delhi, and from London, among others, have treated her during the period. 
AIADMK leader C R Saraswathi told The Indian Express: "We are so happy, everyone has prayed for Amma because they love her so much."
On Thursday, reports said that Jayalalithaa will soon be moved out of the critical care care unit (CCU) to a private room. The AIADMK in a statement said that the the lung infection was under control and was being weaned off the respiratory system.
The party, also had said that Jayalalithaa has "started living a normal life" after being admitted to a hospital more than a month ago.
Last Updated Mar 31, 2018, 6:49 PM IST