Jayalalithaa funeral: PM Modi made to wait an hour inside his plane
PM Modi supposed to go to INS Adyar in a helicopter and from there he was supposed to travel by road till the Rajaji Hall.

Eight other flights got delayed because of this mishap at the Chennai Airport on Tuesday.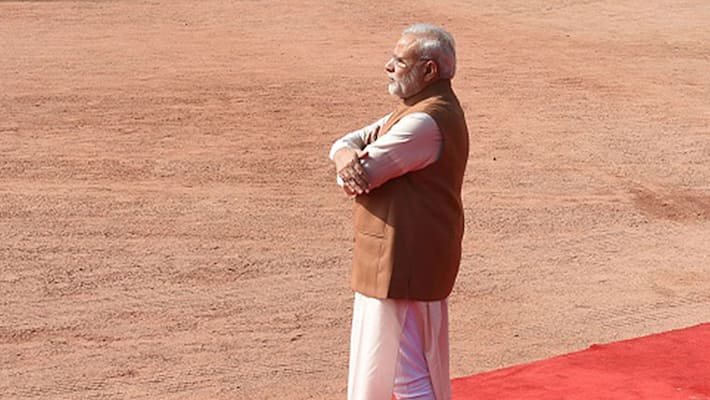 You all know that Narendra Modi had visited Chennai to pay his last tribute to deceased 19th Chief Minister of Tamil Nadu Jayalalithaa at the Rajaji Hall on Tuesday. But what you don't know is that PM Modi was made to wait in his aircraft for one hour before he could head to Rajaji Hall.
Modi was forced to sit inside his Indian Air Force aircraft for one lone hour even after landing at the Chennai airport at 12 pm on Tuesday. From there he was supposed to go to INS Adyar in a helicopter but unfortunately it did not have enough fuel in it. From Adyar, Modi was supposed to travel to Rajaji Hall in his convoy by road.
Also Read: 
When Modi was waiting inside the flight, the flights carrying Kerala Governor Justice P Sathasivam, CM Pinarayi Vijayan, former CM Ommen Chandy and opposition leader Ramesh Chennithala were diverted towards Coimbatore.
Because of this issue, eight other flights were delayed until PM Modi left in the helicopter.
Watch:
Last Updated Mar 22, 2022, 3:54 PM IST