TN prayers answered: Jayalalithaa to be discharged
People's prayers answered in Tamil Nadu
CM Jayalalithaa to be discharged soon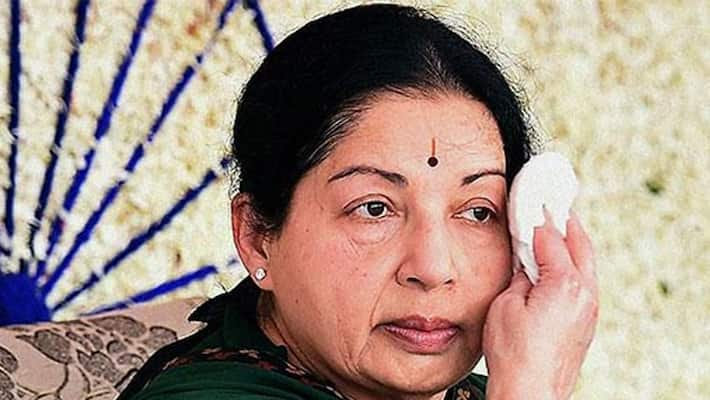 In Chennai the mood has been subdued and silent for quite a few days. No, it is not the retreating monsoons but the matter of concern was the failing health of Tamil Nadu Chief Minister and AIADMK supremo Jayalalithaa. Now, news of her being discharged in another 15 days has brought relief to the people and her party as well.
The CM was admitted to Apollo Hospital in Chennai on September 22 due to fever and dehydration. Her stay at the hospital led to an outburst of love and prayers in the state with her party members and locals undertaking fasts and doing all sorts of poojas to pray for her speedy recovery. Given her age and medical history of hypertension, cellulitis and diabetes, doctors have advised her bedrest before resuming official duties.
AIADMK spokesperson C Ponnaiyan informed the press of her recovery and imminent discharge. He also mentioned that the CM was undergoing physiotherapy as well and her vital parameters were being monitored for any further developments.
The news of her discharge from the hospital also led to concern among her party members who felt that the hospital stay could be extended so that there is no relapse of the infection as they feel their supremo will not rest at home and get back to work immediately.
According to Ponnaiyan, Jayalalithaa was kept in seclusion and continuously monitored in the CCU, where entry was restricted for everybody save doctors, physiotherapists and nurses.  In fact, he also mentioned how she continued to monitor things from within the hospital interacting with the Chief Secretary and her Advisor through a special audio system.
Last Updated Mar 31, 2018, 7:01 PM IST