If not CM, guess what Amma would have been
Can you imagine Jayalalithaa apart from her fiery political persona?
Jayalalithaa's school friend discloses what Amma really wanted to be in life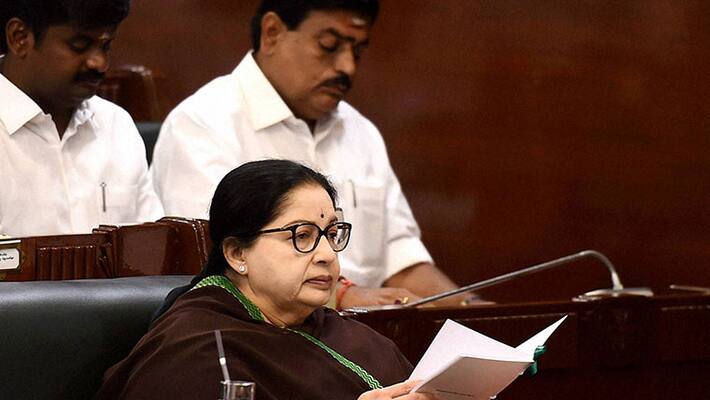 Everybody knows Jayalalithaa as the Iron Lady for her administrative skills and stubbornness but few are aware of a softer side to Amma, the one which houses her childhood dreams and aspirations and they do not involve the camera or politics of any sort.
Jayalalithaa's school friend disclosed to Asianet Newsable what she actually dreamed of becoming. Jayalalithaa's career of choice would have been to become a schoolteacher.  Can you imagine Amma of being anything other than the public face of AIADMK or the woman who made many a man fall prostrate at her feet?
"During our school days, Jayalalitha, my other friend Dorothy and I wanted to become a teacher, but the destiny had other plans and Jayalalitha become a gutsy leader that India had never seen before," said Fathima Jaffer, one of Jayalalithaa's classmates at Bishop Cotton's Residential School on Residency Road.
Jaffer was able to fulfil a simple childhood dream and became a staff at the same school later, but Jayalalithaa, as you know scripted history. She recalls that Jayalalitha remained connected to the school even though she studied there only till Class IV. Jaffer fondly remembers how Amma used to regularly send sweets to the school to distribute  to the students and school staff.
"On February 24 of every year, her party workers use to bring boxes of sweets and drop it to school and keep her posted. It was very nice of her," she says.
The school authorities have decided to hold a special condolence meet on Wednesday in the school premises and few of Jayalalithaa's friends, who are alive, have been invited to join.
Last Updated Mar 31, 2018, 6:40 PM IST