Jayalalithaa death: KSRTC bus services to Tamil Nadu resume again
KSRTC did not want to take a chance with the safety of their passengers thus they had temporarily withdrawn all services to Tamil Nadu.

Situation near the border areas are quite peaceful currently as a large number of police personnel have been deployed.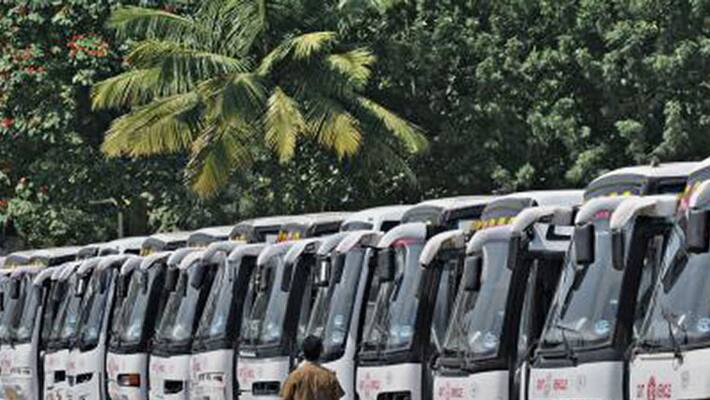 KSRTC had withdrawn all its bus services from Karnataka to Tamil Nadu temporarily after Jayalalithaa passed away on Monday. There were chances that riots would have broken out near the border areas. As a precautionary measure, KSRTC had taken that step. Now the state road transportation's governing body has resumed all the services again.
Situation near the border areas remained peaceful as a huge number of policemen have been deployed.
After Jayalalithaa's death, few buses were attacked. The buses travelling from Chennai to Hubballi and Chennai to Chikkamagaluru were attacked. Stones were thrown at buses near Tirvannamali district as well.
KSRTC have 410 scheduled bus departures to Chennai on a daily basis and TNSTC have 596 departures every day.
Last Updated Mar 31, 2018, 7:00 PM IST