60 Indians, including 22 Keralites, joined ISIS: Key ISIS recruiter
As many as 60 Indians have joined ISIS
The Keralite recruits are in Afghanistan while others are in Syria
Moideen also gave interesting details about recruits in ISIS camp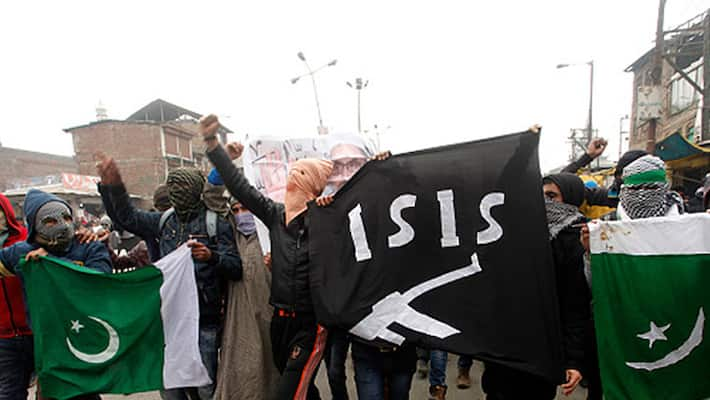 Subahani Haja Moideen, who is suspected to be the key Indian recruiter for the Islamic State (ISIS), told the National Investigation Agency (NIA) that over 60 Indians, including 22 Keralites, have joined the terrorist outfit. 

On questioning, he also revealed that most youngsters from India are based in Raqqa city in Syria, the de-facto capital of ISIS. 

Moideen also said the Keralites are fighting for ISIS in Afghanistan. 

The intelligence agency is trying to verify the statements of Moideen, who claimed that he had met the Paris bombers and had fought with the militants in Istanbul for two weeks.
Based on his interaction with another senior ISIS member from India, Moideen came to the conclusion that as many as 7,000 to 10,000 ISIS militants are located in Raqqa, and many of them have their family with them. ISIS fighters from Mosul are also moving to Raqqa after they lost control of the city. 

He also gave a detailed explanation about the life of ISIS militants, the NIA sources said. 
The terrorist outfit allows recruiters to bring their family, including wife and children, along with them. After recruitment, youngsters are sent to Iraq or Syria and are given training with a group of 20 to 25 fresh recruiters. They are kept in small houses and are given food twice a day - before 10 am and after sunset. 

The day begins in the early morning with prayers and exercise. The recruiters have to attend religious class in Arabic and English. They have to take an oath of loyalty, in the name of Al-Baghdadi, the leader of ISIS. 

After a few weeks, they will be taken to the military camp in Mosul where they are given the training to use AK rifles, rocket launchers, grenades and war tactics.
Moideen says that the fighters are given training to assemble weapons and stripping. 
Last Updated Mar 31, 2018, 6:40 PM IST