10 Malayalee ISIS recruits returned home after training; NIA starts hunt for key recruiter
NIA had arrested 6 persons from Kannur, suspecting links with ISIS last month.
Subahani Haja Moideen, who was arrested from Tamil Nadu, revealed that he returned to India after fighting war with militants in Turkey.
Investigation agencies are on look out for Abdullah, the main recruiter of ISIS, who also facilitated travel for missing persons from Kerala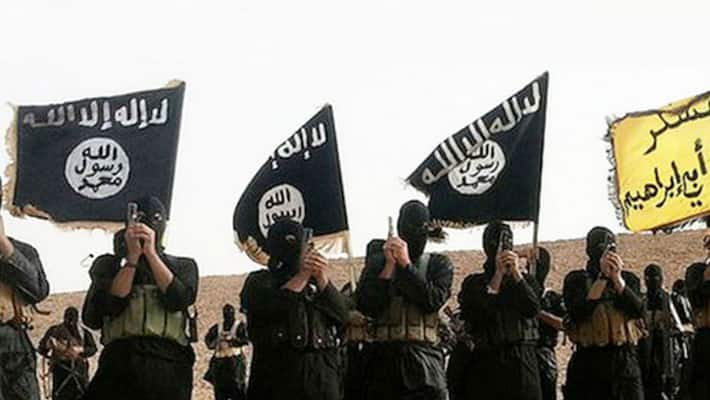 Ever since National Investigation Agency (NIA) and Intelligence Bureau (IB) arrested six persons from Kannur in Kerala early October this year, suspecting links to Islamic State of Iraq and Syria (ISIS), the agencies  had been on the lookout for the man who recruited people for the terrorist outfit. If recent reports are to be believed, it was a Keralite, Sajeer Mangalachari Abdullah, a native of Kozhikode who influenced youngsters to join the terrorist group. 
 
The NIA also revealed that as many as 10 Keralites, who had joined ISIS, returned to Kerala after completing training in Syria and Iraq. Though there were reports that several men, including 21 persons who went missing from Kasargod and Palakkad is suspected to have reached Afghanistan to join ISIS, this is for the first time that the NIA confirmed that the terrorist outfit allowed militants to return to their homeland. 
 
The investigation agencies had earlier arrested Subahani Haja Moideen, who returned to India after fighting the war with ISIS militants in Istanbul for two weeks. On questioning, Subahani revealed that Keralites were allowed to return to India after ISIS smelled failure in Mosul in Iraq. 
 
However, NIA assumes that the move was part of their plan to gain influence in India, mainly Southern states.Investigations have revealed that as many as 67 Indians have joined the terror organisation. The number could be higher. 
 
ISIS targetted professionals including doctors, engineers, lawyers, graphic artists, journalists among several others to plot their operations in Kerala.  Some of them even moved to countries like Afghanistan and Iraq along with their wives and children. It was Abdulla who facilitated the travel of missing persons from Kerala, including four women and two children, says NIA. 
 
Read more: Police confirm ISIS link of missing Malayalees
 
Abdulla, who is suspected to be the main ISIS recruiter from India, was working in Dubai and had visited his home this year. He returned to Dubai in April and from then his family had no news about him. 
 
According to NIA, Abdulla operated from Nangarhar in Afghanistan. Nangarhar is believed to be the destination of Indians who wish to join ISIS. Investigation agencies describe the place as a black hole as even intelligence services of Afghanistan has no access to there. 
 
The investigation agencies had found that Mansid, one of the persons arrested from Kannur, was acting under the guidance of someone else. It was Abdulla who recruited Mansid, while the later was working in Doha. ISIS Kerala module, under the leadership of Mansid, had plotted attacks across Kerala and against prominent personalities including judges and political leaders. 
 
Also read: ISIS: 30 Islamic State recruits plotted 12 terror attacks in Kerala
Last Updated Mar 31, 2018, 6:39 PM IST