"Is Kerala celebrating culling", SC raps state over killing of stray dogs
The court's observation came while reviewing a petition filed by an animal protection group.
The court said such barbaric acts cannot be tolerated.
While hearing the petition the court said illegal killing of stray dogs cannot be permitted.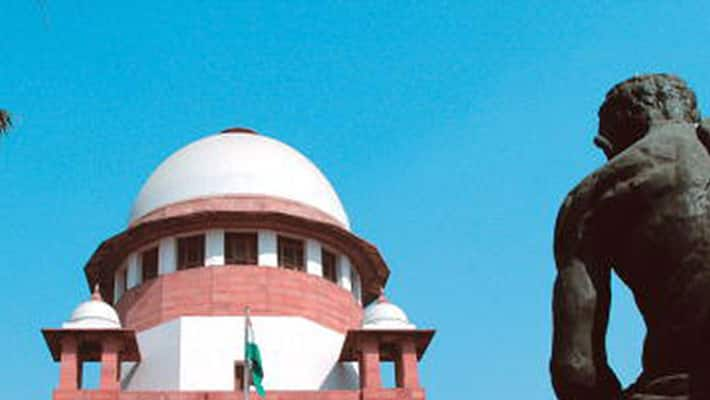 Expressing its annoyance over the brutal killing of stray dogs and parading its carcasses, the Supreme Court inquired whether the state is celebrating the culling of stray dogs.
 The court's observation came after an animal protection group moved court and produced photographs of the Youth Front men parading with the dead bodies of the canines.
Seeking an explanation from the Kerala government, the bench comprising  Justice Deepak Misra and UU Lalith said such barbaric acts cannot be tolerated. The chief secretary must furnish action taken against the Youth Front activists for the incident in two weeks said the apex court. 
Also Read: 30 strays killed in Kerala, invites wrath of activists
"There is no doubt that human life is precious, but the issue must be tackled only through legalised methods," the court added.
The mass killing of dogs and displaying their bodies before Kottayam Municipality office by Youth Front activists an offshoot of Kerala Congress (M) on 26 September had invited national outage. Though police registered a case against 15 workers, they were later let off.
Also Read: Stray dogs killed: After PETA, now Prasanth Bhushan writes to CM Vijayan 
Earlier, People for the Ethical Treatment of Animals (PETA) had wrote to Kerala Congress (M) leader K M Mani demanding action against its activists, who were involved in dog killing incident. 
 
On Monday, police filed a suo motu case against 17 persons including president and vice president of Kalady panchayat, under Sections 428, 429 of the IPC and Prevention of Cruelty to Animals Act, for killing 22 stray dogs.
Last Updated Mar 31, 2018, 6:45 PM IST