Is Bahubali 2 going to be dubbed in Kannada?
Dubbing lovers are demanding the dubbed version of the movie.
They have started a campaign on social media.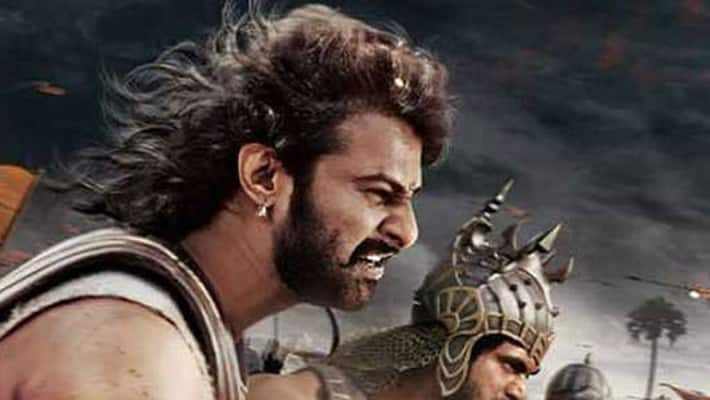 Kannada film industry has not yet decided to accept or not to accept the dubbed movies. Now the industry has put aside the debate and decided to introduce dubbed movies to the audience. More than 50 movies dubbed from Telugu and Tamil are ready to get released. Two movies of Tamil actor Ajit 'Ennai Arindal' and 'Satyadev IPS' are ready for release.
The distributors have posted the posters of Ajit's dubbed movies for display in many parts of Bengaluru. The dubbing of another movie of the same actor 'Arambham' is also almost completed and is about to get released in the city.
Now a new demand under the hash tag #bahubali2inkannada is spreading on social media. The film lovers have appealed SS Rajamauli through twitter to dub Bahubali 2 to Kannada. They are going to start a twitter campaign with hash tag # bahubali2inkannada from February 16. Members of Kannada Grahakara Kuta have appealed the general public to support their campaign.
"Audience accept good movies irrespective of whether they are dubbed or original. Our aim is to introduce movies of other languages to Kannada audience. Let the audience decide whether dubbing is good or bad. Our only concern is that the movies that we watch should be in our language" – Anand, Member, Kannada Grahakara Kuta.
Any popular trend cannot be prevented imposing law and order for long time. However many film personalities in Kannada film industry are not ready to accept dubbing culture.
Friends, Let us join hands & show support to this campaign by making this as our cover pic. #Bahubali2InKannada #Dubbing #Kannada pic.twitter.com/37LVxwOTiM

— Jayanth Sidmallappa (@Bond_Jay_Bond) February 11, 2017
Last Updated Mar 31, 2018, 6:32 PM IST