Me entering politics a bad precedent, former don Agni Shreedhar's interview
Many know Agni Shreedhar's life story. But few know why he became a dreaded don.
Speaking to Asianet Newsable, Agni Shreedhar revealed why he entered crime.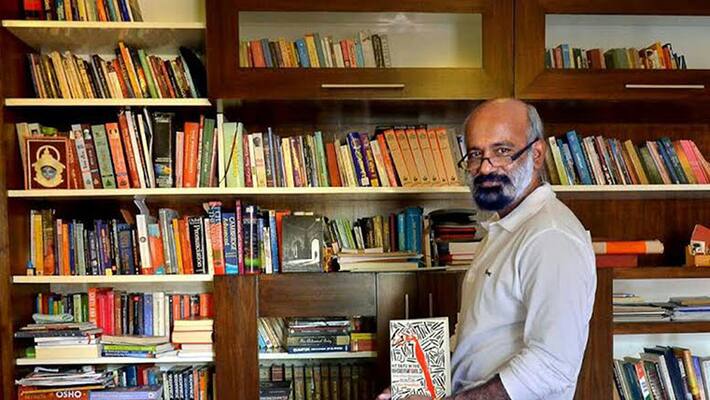 He was a brilliant law student who dreamed of becoming an IAS officer. Instead, he became an underworld don in the 1980's. He was arrested and jailed for heinous crimes. In 1987, he was let off due to lack of evidence. He bounced back into society as a prolific writer. Today his weekly tabloid sells like hot cakes. 

Many know Agni Shreedhar's life story. But few know why he became a dreaded don.

Speaking to Asianet Newsable, Agni Shreedhar revealed that his entry into crime was not by choice, but by chance. 

Shreedhar, who successfully turned his write-ups in 'Agni' (a weekly tabloid) into the Kannada film 'Aa Dinagalu', came to Bengaluru from Channapatna. He, along with a few other youngsters, scripted the murder of another dreaded don - Kotwal Ramachandra. This heralded his entry into the world of crime. 
Kotwal Ramachandra and another don, MP Jayaraj, feuded over control of Bengaluru's mafia. It is said that Kotwal attacked a few boys to send a strong message to Jayaraj. It was in this attack that Agni's brother, a cricketer, suffered fractures.

"It was this situation that pushed a person like me into the underworld. My entry was purely based on revenge as an innocent family member was attacked by Ramachandra - who was very notorious," he said.
A few months later, Kotwal was hacked to death. The plan involved Shetty, Kotwal's close aide, Sreedhar, his close aides Bachan and Varada. It is rumoured that said Jayaraj, the other don in the equation, helped them execute their plan.

After Kotwal had been murdered, Jayaraj was also killed a few years later in another gang war. Agni took over the system and ran it for few years before being jailed. Due to a lack of evidence, he was let off. 
Now he is out of the deadly 'system' and keeps busy with his journalism and an NGO that works on social issues. 
He said, by and large, the legal system helps such crimes to thrive. "The trend of youngsters entering into the world of crime has not stopped. Earlier situations turned ordinary people into such elements, but today boys are taking up criminality just like that. They think entering the underworld mafia will be fancy. But it is not," he said with concern.
In 1998 he started 'Agni', a weekly tabloid, that gave information and insights about the legal and political system along with few news articles.
As he had gained popularity, JD(S)'s HD Kumar Swamy approached him to contest elections from Channapatna and from the Congress party, Tajeswini Gowda (a former MP) approached him to contest from Uttrahalli in 1999. But he declined both offers.
"I had told both these two leaders that (me) coming into politics will set a bad precedent for youngsters as they may think that people who go to jail and re-enter the world can contest and win. This should not be the trend," he said.
Agni made his directorial debut with 'Tamasu' in 2011. Actor Shivarajkumar was in the lead role. Later Agni translated his Kannada book 'Dadagiri Dinagalu' into English, titled 'My Days in Underworld - Rise of Bangalore Mafia.'
Last Updated Mar 31, 2018, 6:39 PM IST