International celebrity chefs flock Kerala market; impressed by freshness and variety
The culinary festival and competition is organised by Union and Kerala tourism ministries and UNESCO.
Prominent chefs from 15 countries will take part in the competition on Sunday.
The contestants will present their signature dishes for the contest.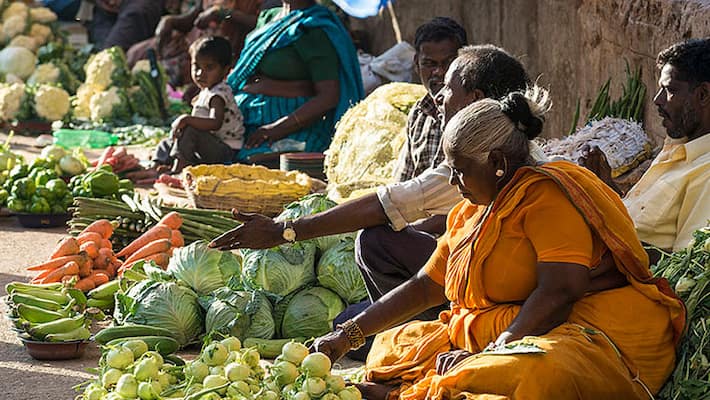 The local fish and vegetable vendors of Varapuzha and Ernakulam local market were quite surprised on Sunday morning when they saw shoppers a little different from local crowd bargaining for food prices and checking freshness of each item stocked up. 

With the expertise and skill they were inquiring about each ingredient it was obvious that they were no ordinary customers. These men and women from 15 countries around the world are celebrity chefs who are here to take part in the Spice Route Culinary festival competition organised by Union and Kerala tourism ministries along with UNESCO. 

As per the guidelines the contestants had to gather their ingredients from local markets. 

Once they began their shopping spree these food experts were overwhelmed by the the freshness and array of vegetables, seafood and meat these local markets offered.

"The variety of vegetables and seafood available at these local markets are amazing," said Richarad and Bob who are all the way from Netherlands to take part in the fest.
Samira Janatdoust, a delighted Iranian chef said these markets are a real paradise for chefs like her as it provided a chance to explore and pick exotic ingredients. 

Leading chefs from Egypt, Iran, Lebanon, Germany, Spain, Portugal, Thailand, Oman, Turkey, Qatar, Netherlands, France, Malaysia, Italy and Japan will compete with each other in the competition.

The festival is part of Kerala Tourism's highly ambitious plan to bring the ancient 2000-year-old Spice Route back to life, for helping the modern day travelers to traverse the path used by ancient traders and explorers.
Last Updated Mar 31, 2018, 6:33 PM IST