Bengaluru: Injured tusker rescued after over 40 days
A 45-year-old tusker had floated into a village near Ramanagara some 40 days back.
The elephant had a broken leg and could not walk properly.
After much efforts, the forest officials were able to rescue the mammal.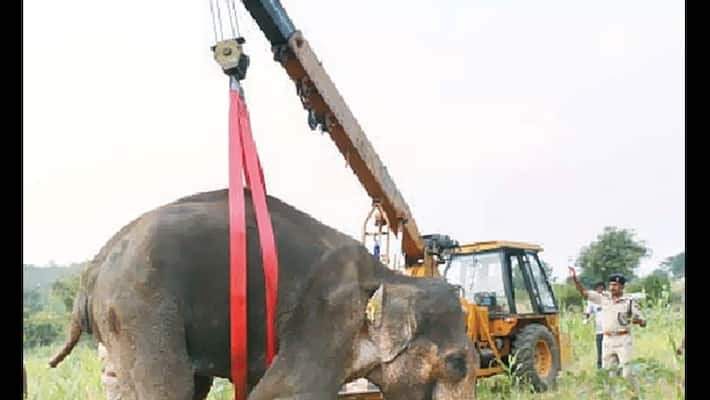 There is much concern being raised on the condition of the 45-year-old wild elephant — blind, lost and crippled by a leg injury — who has entrenched itself in a dam around 30 km from Bengaluru. The pachyderm was finally rescued after over 40 days from Ramanagara district.
Affectionately named Sidda by forest authorities, the tusker broke his leg after he fell into a ditch near Dodderi village and drifted into a dam. since then for the last 40 days, he had  been floated around a stream near the village.
The state forest department had summoned veterinary doctors from Chennai, Guwahati and Thiruvananthapuram. While there has been a growing concern about the deteriorating health of the tusker, the forest department has assured that it is doing everything to save the tusker.

According to reports, the infection caused by the wound owing to fracture is said to have spread to other parts of the elephant's body. Dr Kushal Kumar Sharma who had come all the way from Assam returned after the Sidda was rescued on Sunday.
"The infection caused by the wound had spread to other parts of the elephant's body and is getting aggravated with each passing day. As such, it has become impossible to take the said elephant to the elephants' camp and provide treatment there. It has been decided to continue treatment in the existing place till it survives," Dr Arun, Doctor, Wild Life SOS organisation, Bannerghatta to local newspapers.
Last Updated Mar 31, 2018, 7:06 PM IST