Infosys employee murder: Chennai police suspect stalker killed Swathi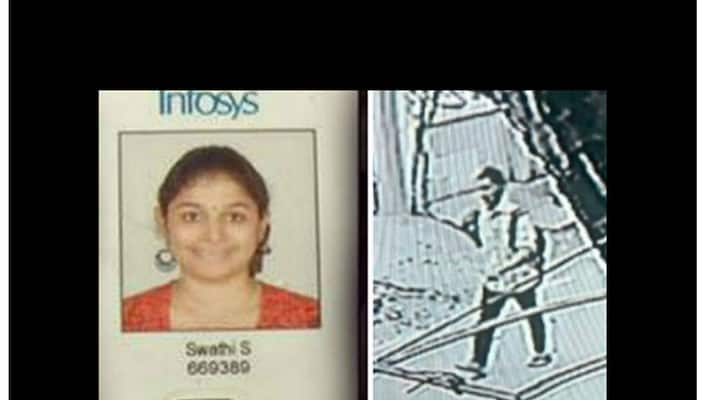 The Chennai police investigating the brutal daylight murder of the 24-year-old Infosys employee suspect that the crime was committed by a stalker, who knew her daily routine.
Swathi was hacked to death in full public view at the Nungambakkam suburban railway station platform just a minute before the arrival of the local suburban train.

According to the police, the victim as per daily schedule was waiting at the Platform No. 2 to take a Chennai Beach-Chengelpet EMU when a youth approached her and began talking to her. Eyewitnesses claimed that they two had a loud verbal altercation, following which the youth pulled out a sickle from his backpack and attacked Swathi.
He then jumped into the railway tracks and crossed into the other platform to leave the station. The video footage released by the railway police show a young man carrying a backpack calmly walking away from the station.
The police based on prima facie evidence believe that youth was privy to the routine of the deceased, including the minute details of the train that she would take and the spot on the platform at which she would wait for the train.
Meanwhile, the local police, which has formed a special team to nab the culprit has claimed that they have all the leads and will soon arrest the killer.
Last Updated Mar 31, 2018, 6:57 PM IST