Indian man who walked 1000km now flies back home
People in this country are so generous, their generosity knows no bounds. Two years ago I could not go to India and attend my mother's funeral. Thanks to Dubai, I am able to go back to India.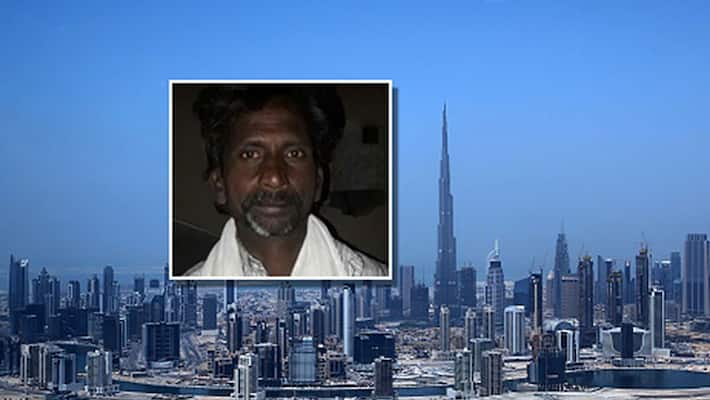 This is the happy ending to the story of the Indian man who captured the interest of the world. 48-year-old, Jagannathan Selvaraj, residing in the outskirts of Dubai, walked 1,000km for justice. Now, the latest update from the Indian Consulate and the Indian Workers Resources Center (IWRC) is that  Selvaraj has flown back to Chennai on an Air India flight and will be going to Tiruchirapalli, his home town.
 This was a National Day gift to him.
It was a report in Khaleej Times which caught the attention of the Dubai media and Indians alike. After seeing the article Dubai Police swung into action and tracked him down. He was then taken to a facility from where he was located by Indian officials.
Selvaraj had no passport and no money. He was stuck in Dubai without a job. Unable to come home, he has, for two years, walking daily to the Dubai labour court to attend the proceedings. Selvaraj's employer allegedly did not return his passport and he was thrown on the streets without money. He spent two years in a public park. On Thursday, the company, handed over the passport. The case was settled months ago, and Selvaraj was stranded without proper travel documents.
The story even got the interest of Union External Affairs Minister, Sushma Swaraj who took to twitter to announce that she has sought a report from the Indian Consulate in Dubai about the NRI who walked over 1000 kilometres to obtain a flight ticket to return home.
A happy Selvaraj spoke to Khaleej Times and said, "I am very happy. My employer has returned my passport and a ticket has been arranged by the Indian Consulate Dubai. People in this country are so generous, their generosity knows no bounds. Two years ago I could not go to India and attend my mother's funeral. Thanks to Dubai, I am able to go back to India."
Last Updated Mar 31, 2018, 7:02 PM IST