In Didalli repeat, Ramnagara tribals stage nude protest
The indigenous residents were protesting official inaction on allocation of agricultural land.
The tribals were demanding the return of areas they were forced to vacate in 1993.
The incident follows a similar protest in Madikeri.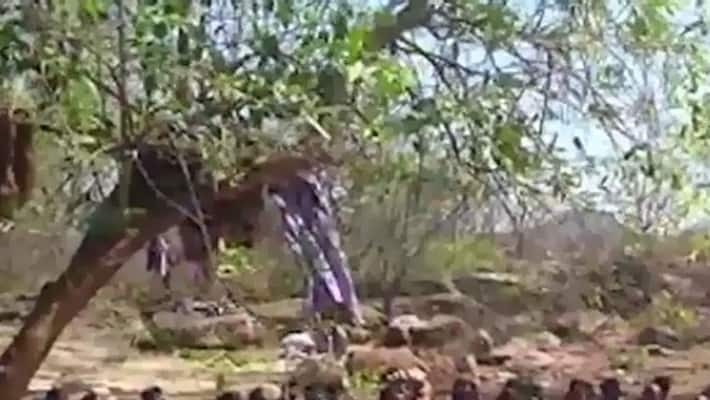 Days after a group of tribals launched a nude protest in Diddalli in the Madikeri forest region following the eviction of hundreds from their homes, indigenous communities in a forest area of Ramanagara district have adopted the same mode of protest.
The tribals in Handigundi accused forest officer Nagaraj of not cooperating with district authorities to allocate agricultural land to them. Following the protest, Raghu Murthi, Ramnagara District Tahsildar, visited the tribals and listened to their grievances.
The tribals are demanding land allocation under provisions of the Forest Rights Act, 2006. The communities had been ordered by the Forest Department to vacate their homes in 1993 on the ground that the land belonged to the government. But amended sections of the Forest Rights Act recognise the rights of the Scheduled Tribes and other forest communities. The legislation was notified for operation with effect from December 31, 2007.
The protesters in Handigundi claimed that district officials had only given them empty promises on the reallocation of lands, with no implementation on the ground.
Last Updated Mar 31, 2018, 6:54 PM IST