Illegal mobile phone towers mushroom in Bengaluru
Cell phone providers, eager to cut call drops, have been installing hundreds of towers.
A Bengaluru activist alleges some 1300 of these are illegal.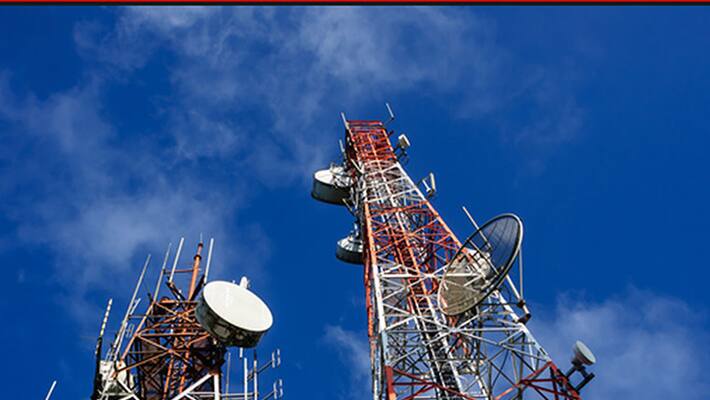 With over one crore regular mobile phone users in Bengaluru, mobile service providers have been flooded with complaints on call drops. 

To bridge this gap, service providers have started erecting many towers to support their signals. Unfortunately, the mobile towers came at the cost of Bengaluru Municipality property.

NR Ramesh, an activist from Bengaluru, has filed a complaint with the Bengaluru Metropolitan Task Force on the issue, demanding a special force to crack down on corruption in multiple civic agencies in the city. 

Ramesh has now demanded a CBI probe as, he alleges, that there are over 1,300 illegal mobile towers.

The activist claims that a tower can catch signals for about 8,000 handsets at a time. But due to a large number of users in areas like Commercial Street, Majestic, Mysuru Road, Brigade Road and other popular locations, there are poor network connections and frequent calls drops. 

To bridge this demand, the small lanes and street corners are used to illegally install towers.

"Many of such towers are on the footpath. One such instance is that of an illegal mobile tower at Nrupatunga Road near the DG and IGP office. Sadly the BBMP has failed to take any action in this regard," 
Ideally, ₹12,000 is charged per tower by the BBMP. But in many residential areas, house owners are giving permission install towers without the BBMP's knowledge.

"Residents charge up to 40,000 per month. This is like cheating the BBMP as the tower is an extra structure which is not mentioned by house owners at the time of sanctioning of plans for the building area," Said Ramesh and stressed that a reevaluation of taxes paid by such house owners should be made to nail them.
Last Updated Mar 31, 2018, 6:35 PM IST