6 IFFK delegates held for not standing up during National Anthem
A group of persons staged protest before the main venue wearing badge saying 'Dear Supreme Court, love cannot be forced
Kerala Governor advocated the need to inculcate respect for National Anthem among students
State Cultural Minister said the government has to make sure that the court order is implemented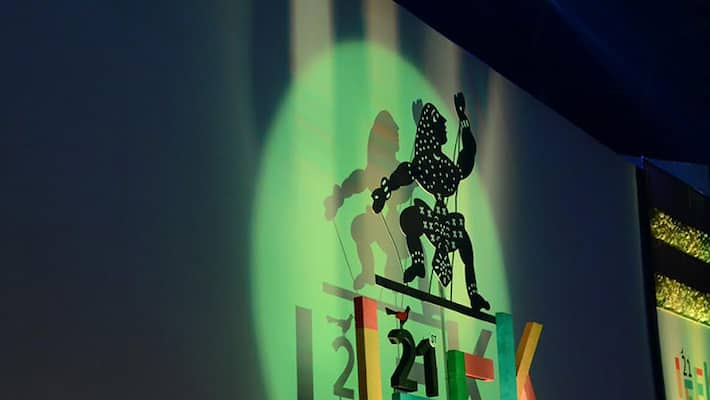 Anger is brewing at the 21st edition of International Film Festival of Kerala (IFFK) as the Kerala Police began cracking down on those not standing for the National Anthem played before every screening. 
 
The IFFK turned a protest venue against Supreme Court order to play National Anthem before the screening of films. A group of persons staged a protest in front of Tagore Theatre, the main venue, wearing printed badge saying 'Dear Supreme Court, love cannot be forced.' 
 
This was after movie enthusiasts had a face off with the police on Monday at one of the 13 screening venues of the IFFK as they defied the Supreme Court order mandating standing up for the National Anthem. Kerala Police took six persons, including three journalists, into custody for disrespecting the National Anthem. The anthem will be played before every screening, that means around 500 times in a week. 
 
The incident took place at Nishagandhi Auditorium at Kanakakunnu during the screening of the Egyptian film 'Clash.' 
 
The apprehended individuals did not budge after requests from the organisers and policemen to stand for the anthem.
 
Earlier the day, the police detained five persons for the same offence but were later released on bail. 
 
State Police Chief Loknath Behra directed the police to keep a watch on all those who show disrespect to the National Anthem at the film festival and take them into custody. The directive was issued after BJP youth wing Yuvamorcha filed a complaint that some delegates at IFFK hesitated to stand up during National Anthem. 
 
Meanwhile, responding to the arrest, State Minister for Cultural Affairs A K Balan said it is not right to impose respect for the National Anthem. However, the government need to make sure that the order of the Supreme Court is implemented, he said.
 
Chalachithra Academy chairman and director Kamal said it is quite unfortunate that the delegates have to stand up while the National Anthem is being played before every show. 
 
Responding to the issue, actor Vinay Fort said one must feel patriotism in his mind, and it should not be imposed.  Writer, director and actor Joy Mathew said one must not insult National Anthem merely because you have a difference of opinion about it being played before film screening. 
 
However, Kerala Governor P Sathasivam advocated the need to distribute a booklet among students to inculcate respect for National Anthem and National Flag and to honour the fundamental duties enshrined in Indian Constitution. 
 
On 20 August, Salman, 25, a Trivandrum native was arrested after a complaint was filed against him for not standing up when the National Anthem was being played before the screening of a film at a state-owned movie theatre, Nila, in the state capital. 
Last Updated Mar 31, 2018, 7:06 PM IST