I was not with Rakesh in Belgium: Kannada actress clarifies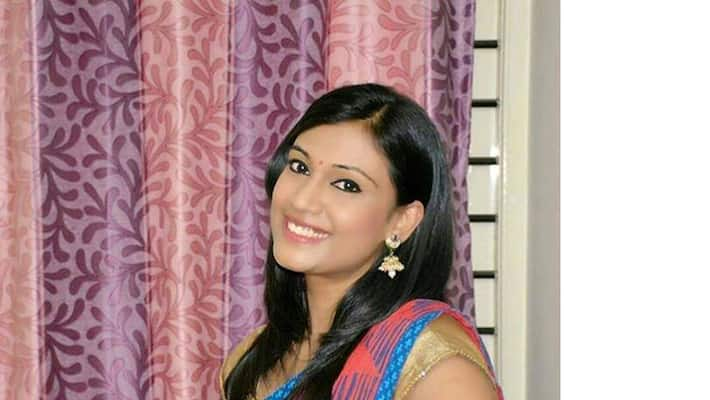 Shortly after Rakesh's death, some people began posting objectionable content, defaming Rakesh on Facebook. In one such message, a photo was published on Facebook where a group of people were seen posing for a photo - including Rakesh Siddaramaiah and Chaitra.
The post claimed that the picture was from Belgium and everyone in the picture had gone to holiday in Brussels with Rakesh Siddaramaiah. The post also made several unsavoury accusations regarding the members in the group photo.
In particular, the post alleged that actress Chaitra was only in the group photo because she was having an affair with Rakesh.
Deeply hurt by such posts, Chaitra took to Facebook to clarify that she was shooting in Karnataka on the day Rakesh died. 
Hello guys,
There is a serious note. I feel it's high time to share with you all. I usually don't care about false rumours which spread out about me. But this one is too much. There is a rumour spreading that I am the second wife of the late Rakesh Siddramiah and had been to Belgium with him and was involved in some drug issues.
I see everywhere people posting saying Rakesh was with 'Avanu Mathe Shravani' heroine.
Please friends, share this post and get me out of this false news. I am the only heroine who is acting as Shravani and I had not been to Belgium with Rakesh Siddramiah.
I was at a shoot on the day of his death. I would like to share few pics just to prove the wrong things which are spreading on all d social sites.
Thank you all and to those who are still posting..I think I have cleared it to you guys.
Love u all
Even others in the photo has issued similar clarifications. Earlier another one in the photo - Ananth Narayan, posted on Facebook that the photo was taken in Bengaluru during Rakesh's visit to a local restaurant.
"Would like to make it clear to all that this particular picture was taken by someone during some happy moments many months ago at my restaurant Beer Republic on Church Street, with Sri Rakesh Siddaramiah who was my very good friend and well wisher. It was a pure dinner meet and a happy occasion of get-together. It's wrongly being circulated on Whatsap and other groups as Tomorrowland picture. I AM IN BANGALORE AND I HAVE NOTHING TO DO WITH TOMMOROWLAND OR THE CONTROVERSY. In this time of grief and misery, I would request all to stop indulging in such acts. Late Sri Rakesh Siddaramiah was one of the noblest souls I have ever ever seen in my lifetime. He was a gem and beyond comparison. There was never one and there will never be anyone like him in future. May he be in heaven and in peace. I pray to god that his soul rests in peace. He will always be in my prayers."
Last Updated Mar 31, 2018, 6:43 PM IST