As many as 50 pairs of bullocks were brought to Ayilakkad for the Kalapoottu on Sunday from different parts of the state.
 
Taking inspiration from the Jallikkattu agitation, hundreds defied the Supreme Court ban at Ayilakkad in Malappuram on Sunday and celebrate Kalapoottu (bull race) as the police and district authorities looked away. 
As many as 50 pairs of bullocks were brought to Ayilakkad for the Kalapoottu on Sunday from different parts of the state. The district administration and the police did not take any action to prevent the festival. Later, when contacted the district officials said they would check if there were any ill-treatment of animals during the festival. 

In the exciting sport, trained bullocks are raced through muddy fields in an animated display of tradition and strength.  Similar bull races used to be held in Palakkad, known as the rice bowl of Kerala, Pathanamthitta and in the paddy belt of Malappuram districts. But the practice was halted after the Supreme Court ban on Jallikkattu and similar sports.
 
Also read: Tamil pride is reviving Jallikkettu, but Kerala let its unique bull race die silent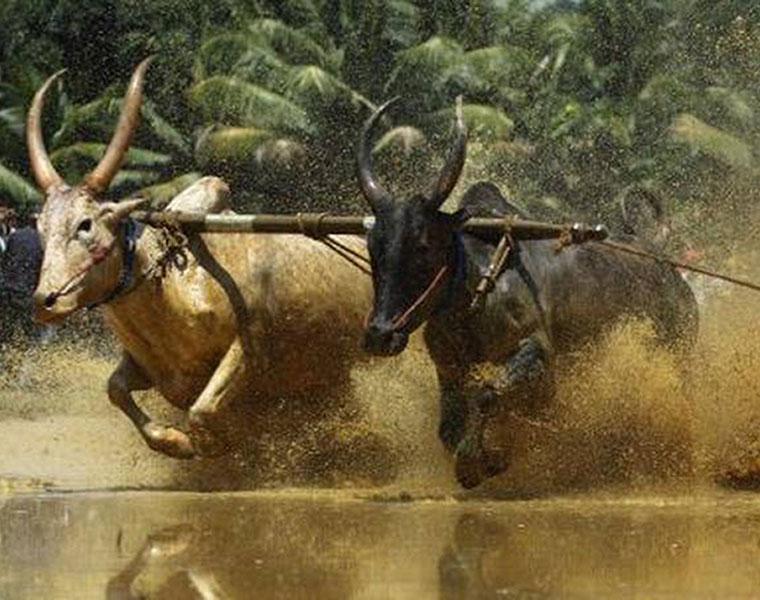 State government imposed the ban on the traditional sport after an order of Supreme Court in May 2014. The apex court order was based on a notification of the Ministry of Environment and Forests which banned the use of bulls as performing animals. Even after the Tamil Nadu Assembly recently passed a new legislation to legalise Jallikkattu, Kerala is yet to bring in a legislation to legalise similar festivals in the state and hence the ban is still valid. 
 
Related: Taking cue from Jallikkattu stir, Kerala village stands up for bull race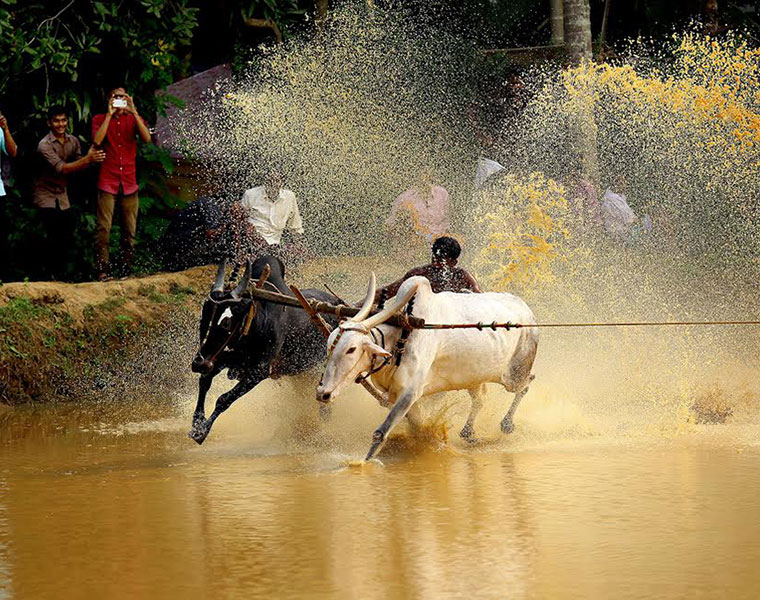 Though the organisers of the Kalapoottu and Kalavayal, another traditional festival, approached the Kerala High Court seeking exemption from the ban, it dismissed it in April 2015.  The court felt that the bull race also come under the purview of the ban as it used the animals for the performance. In the High Court, the state government took the stand that the various forms of bull races performed in the state were similar to that of Jallikattu and clearly violated the provisions of Prevention of Cruelty to Animals Act. The animals paraded in these festivals are prone to harmful injuries as a small knife was usually attached the whip with which the animals  are beaten up during the spirited competition, it felt 
But after the Jallikkattu protest in Tamil Nadu, there is a discernible change in the attitude of the government. There are reports that the state would bring in legislation to legalise bull race.